The American Prize Recognizes Two Choirs Conducted by Music Professor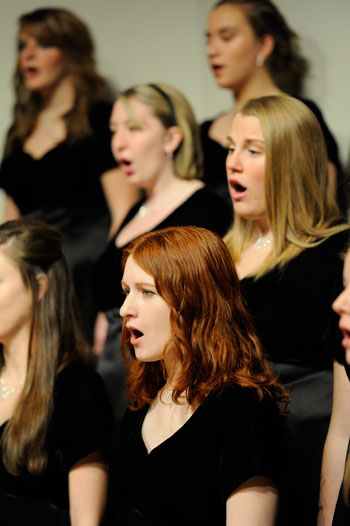 Saint Mary's College Women's ChoirContact:
Gwen O'Brien
Director of Media Relations
Saint Mary's College
(574) 284-4579
October 26, 2012 (Notre Dame, Ind)—Saint Mary's College and the Department of Music are pleased to announce The American Prize in Choral Performance recently recognized the Women's Choir with 2nd place in its College/University Division, out of nine finalists. Nancy Menk, professor of music, director of choral activities, and the Mary Lou Judd Leighton Chair in Music, is conductor of the Women's Choir. She also serves as conductor and music director of the South Bend Chamber Singers, which was among the eight finalists in the Community Division. It is the first time the choirs have competed in this national competition.
"I am very proud of Saint Mary's as this is the first time since The American Prize was established in 2009 that a women's choir has placed in the top three in the College/University division," said Menk.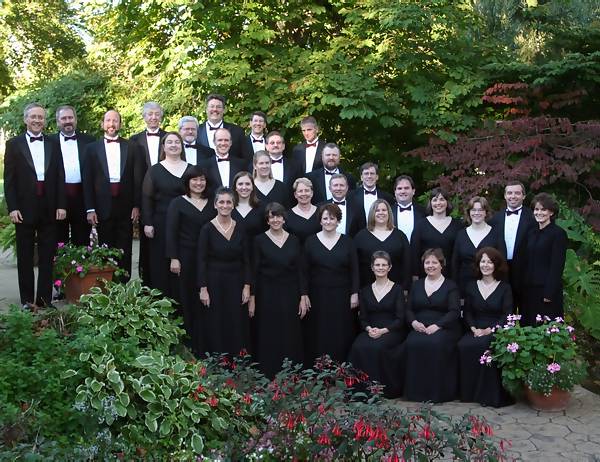 South Bend Chamber Singers"It's especially meaningful for this year's Women's Choir to be named among the winners since most of them participated in an invited performance for the first American Choral Directors Association National Symposium on American Choral Music in Washington, D.C. in June. It's a good feeling to know that we are high on the national choral radar."
The Saint Mary's College Women's Choir, a select 40-voice ensemble, regularly commissions and performs new works for women's voices. The choir has performed throughout the United States and internationally and has recorded four compact discs.
The South Bend Chamber Singers, an ensemble-in-residence at Saint Mary's College, is made up of 30 members from throughout north central Indiana and southwestern Michigan. The ensemble concentrates on works by living composers, but its repertoire includes traditional compositions, and unusual and complex arrangements.
The American Prize in Choral Performance recognizes and rewards the best performances by choruses in America, based on submitted applications. The six categories are: professional chorus, community or faith-based chorus, college/university chorus, secondary school chorus, youth chorus, and children's chorus.
About The American Prize: The American Prize is a series of non-profit national competitions in the performing arts providing professional adjudication and regional, national, and international recognition for the best recorded performances by ensembles and individuals each year in the United States. Administered by Hat City Music Theater, Inc., a nonprofit organization based in Danbury, Connecticut, The American Prize was founded in 2009 and is awarded annually. More at theamericanprize.org.
About Saint Mary's College: Saint Mary's College, Notre Dame, Ind., is a four-year, Catholic, women's institution offering five bachelor's degrees and more than 30 major areas of study. Saint Mary's College has six nationally accredited academic programs: social work, art, music, teacher education, chemistry and nursing. Saint Mary's College ranks among the top 100 "Best National Liberal Arts Colleges" for 2013 published by U.S. News. Founded in 1844, Saint Mary's is a pioneer in the education of women, and is sponsored by the Sisters of the Holy Cross.