2012 Christian Culture Lecture (on Vatican II) Announced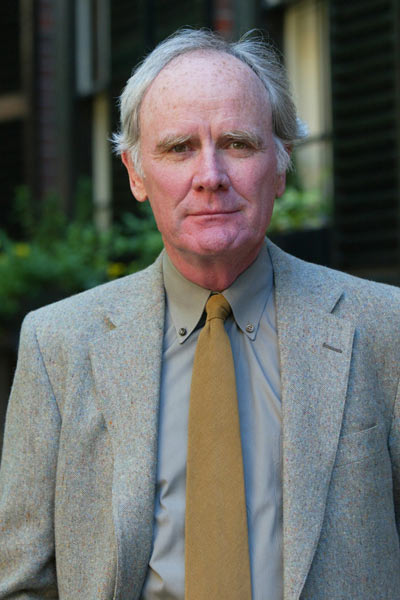 James Carroll, 2012 Christian
Culture LecturerContact:
Gwen O'Brien 
Director of Media Relations
Saint Mary's College
Notre Dame, IN 46556
(574) 284-4579
August 13, 2012 (Notre Dame, Ind.)—Saint Mary's College and the Department of Humanistic Studies proudly announce the 2012 Christian Culture Lecture speaker is nationally acclaimed writer James Carroll. His talk, titled "The Reforming Dimension of Christianity in Western Culture: Vatican II and Beyond," will take place on Tuesday, September 25 at 7:30 p.m. in O'Laughlin Auditorium. The public is encouraged to attend this free event, though tickets are required. Tickets are available at the Moreau Center box office or over the phone, (574) 284-4626. Click for campus map.
James Carroll is the award-winning author, columnist for The Boston Globe, and Distinguished Scholar in Residence at Suffolk University in Boston. He has authored ten novels and seven works of non-fiction, including the National Book Award winning An American Requiem; the New York Times bestselling Constantine's Sword, now an acclaimed documentary; House of War, which won the first PEN-Galbraith Award; and Practicing Catholic, which Hans Kung calls "brilliantly written, passionate, and vivid." His most recent book is Jerusalem, Jerusalem: How the Ancient City Ignited Our Modern World, which was named a 2011 Best Book by Publishers Weekly. He lectures widely, both in the United States and abroad.
Carroll's lecture will explore how Christianity continues to reform itself. "Flowing from the Biblical tradition of prophetic self-critique, Christianity thrives on an inbuilt mechanism of self-criticism," Carroll said. "Contemporary debates—for example within Catholicism—over power, sexual morality, gender, and change itself are not violations of tradition, but fulfillments of it. Reform continues."
"We are delighted to welcome James Carroll to Saint Mary's. Through his many works of fiction and non-fiction over his distinguished career, Carroll has consistently and deftly probed the role religion plays in culture, both past and present.  His experiences and insights make him an ideal figure to discuss the influence of Christianity, which is the goal of the lecture series," said Laura Williamson Ambrose, assistant professor of humanistic studies.
The Department of Humanistic Studies sponsors the Christian Culture Lecture through the generous gift of Susan Fitzgerald Rice '61 and Donald Rice. The annual event asks a preeminent figure in the humanities to explore some aspect of the Christian dimension of Western culture.
Media, for more information on this event, please contact Laura Williamson Ambrose, assistant professor of humanistic studies and coordinator of the Christian Culture Lecture, by email or (574) 284-4465.
About the Christian Culture Lecture: Saint Mary's College Professor Bruno Schlesinger introduced Christian Culture as a major at the College in 1956 and founded the Christian Culture Lecture in 1957. The major was later renamed Humanistic Studies. At its inception the lecture series was largely funded through a grant from the Lilly Foundation. By 1981, the series had become increasingly difficult to administer and it fell silent for 25 years. In 2006, the annual lecture was reinstated thanks to the generosity of Susan Fitzgerald Rice '61, Ed.D., who was a Christian Culture major at Saint Mary's, and her husband Donald B. Rice, Ph.D.
About Saint Mary's College: Saint Mary's College, Notre Dame, Ind., is a four-year, Catholic, women's institution offering five bachelor's degrees and more than 30 major areas of study. Saint Mary's College has six nationally accredited academic programs: social work, art, music, teacher education, chemistry and nursing. Saint Mary's College ranks among the top 100 "Best National Liberal Arts Colleges" for 2012 published by U.S. News and World Report. Founded in 1844, Saint Mary's is a pioneer in the education of women, and is sponsored by the Sisters of the Holy Cross.