Saint Mary's College Announces 2013 Commencement News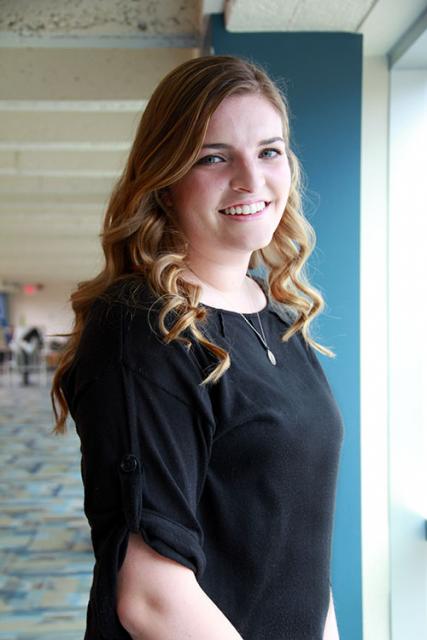 Allison Sherman '13 is the 2013 Valedictorian.Contact:
Gwen O'Brien
Director of Media Relations
Saint Mary's College
Notre Dame, Ind.
(574) 284-4579
March 22, 2013 (Notre Dame, Ind.)—Saint Mary's College will hold its 166th Commencement at noon on Saturday, May 18 on Le Mans Green in front of the iconic Le Mans Hall. The Class of 2013 is made up of 374 women from 33 states and one other country (Korea). The College is proud to announce the 2013 Valedictorian is Allison Sherman, a computational mathematics major from Batavia, Illinois. Sherman plans to be a high school math teacher after completing a teacher certification program.
"I was extremely surprised to learn that I am the valedictorian and I feel incredibly honored to represent the Class of 2013," said Sherman, who is president of the Saint Mary's chapter of Pi Mu Epsilon, an honorary national mathematics society. She has also worked as a teaching assistant in the Department of Mathematics for the past three years.
"I am so glad that I decided to attend Saint Mary's because I have had the unique experience of being surrounded by confident and ambitious young women these past few years. The atmosphere is empowering," she added.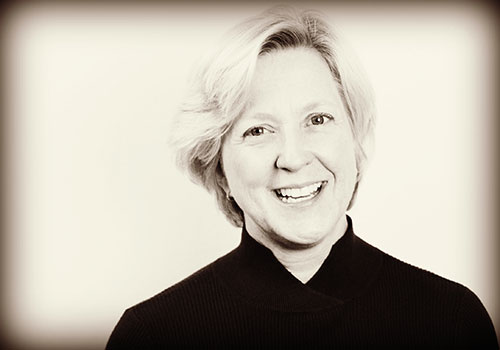 Kyle Zimmer, president and CEO of First Book, is the
2013 Commencement Speaker. She will receive an honorary
degree from Saint Mary's College.With enthusiasm, Saint Mary's College announces that the 2013 Commencement Speaker is social entrepreneur Kyle Zimmer, president and CEO of First Book, a non-profit that provides new books to children in need. The company is an example of Zimmer's vision that social change can occur when the policy, business and social sectors intersect. The College will present her with an honorary doctor of humanities degree. Also receiving an honorary doctorate at Commencement will be alumna Jennifer Mathile Prikkel '95, a philanthropist, mentor, advocate, and entrepreneur whose list of priorities includes women's access to quality education and fulfilling employment. Prikkel is a former member of the Saint Mary's College Board of Trustees.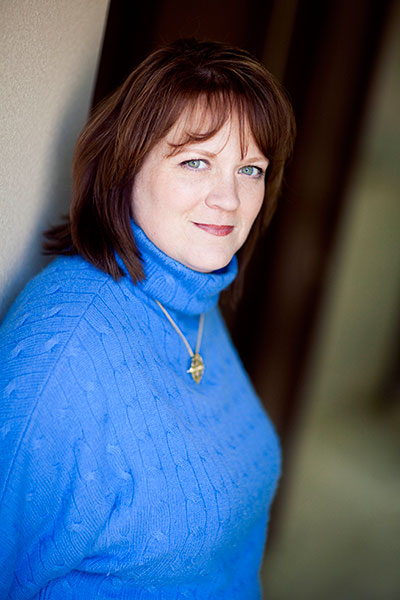 Jennifer Mathile Prikkel '95 will receive an
honorary doctor of humanities degree from
Saint Mary's College."I would like to congratulate our valedictorian, Allison, on a job well done. We look forward to conferring degrees to the entire Class of 2013. It will be a pleasure to welcome our Honorary Degree recipients to campus for Commencement. Allison, Kyle, and Jennifer are outstanding examples of women whose lives and accomplishments will inspire our graduates and their families," said Saint Mary's College President Carol Ann Mooney.
Kyle Zimmer was named 2007 Outstanding Social Entrepreneur of the Year in the United States by the Geneva-based Schwab Foundation for Social Entrepreneurship.
Throughout her life, Zimmer has focused on the intersection of policy, business, and social sectors. Early in her career, she practiced law, representing a wide spectrum of corporate and social sector clients. During that time, Zimmer served as a mentor to a child at a local shelter. It was there that she became aware of the limited resources and almost nonexistent access to books children in local mentoring programs battle. This firsthand experience inspired Zimmer and two colleagues to found First Book in 1992.
Zimmer became president of First Book in 1995. Under her leadership, First Book has distributed more than 100 million books to children in thousands of communities in the United States. In addition, First Book has successfully launched several new subsidiaries—including the First Book National Book Bank and The First Book Marketplace—and has opened offices in Canada.
Zimmer's commitment to innovation and integration across sectors has earned her a reputation as a social sector leader. She currently serves as a member of the Board of Directors for Ashoka, which works to ensure that social entrepreneurs and their innovations continue to inspire a new generation of local change-makers to create positive social change. She also serves on the Youth Venture Board of Directors, and as a member of the board for James Patterson's ReadKiddoRead.
Jennifer Mathile Prikkel has spent more than a decade empowering women to maximize their full potential in life. She strongly believes that regardless of one's background or social and economic status, everyone has an even greater responsibility to become servant leaders within and beyond their circles of influence.
Prikkel served on the Saint Mary's College Board of Trustees from 2002 to 2011. In 2003, she founded the Spes Unica Award for women attending Saint Mary's and more than a dozen lives have been forever changed by her generosity. She and her parents MaryAnn and Clayton Mathile are significant benefactors to the College, supporting the campaign to build the Spes Unica Hall academic building and to renovate Science Hall as part of the Faith Always, Action Now campaign.
Prikkel also supports a variety of Catholic education initiatives in her hometown of Dayton, Ohio. In addition, she is a partner of the Mathile Family Enterprise and serves on the Board of Trustees for the Mathile Family Foundation, which was established to transform lives of children and families in need. She is also founder and president of Bridging Hope Farms in Dayton, Ohio. The farm breeds and trains horses for professional riders and offers development courses for aspiring equestrians.  
About Saint Mary's College: Saint Mary's College, Notre Dame, Ind., is a four-year, Catholic, residential, women's liberal arts college offering five bachelor's degrees and more than 30 major areas of study, such as business, nursing, art, chemistry, and social work. The College's single-gender environment has been proven, in study after study, to foster confidence, ethical leadership, and strong academic success.  Saint Mary's College ranks among the top 100 "Best National Liberal Arts Colleges" for 2013 published by U.S. News. Founded in 1844 by the Sisters of the Holy Cross, Saint Mary's College's mission is to educate women and prepare them for postgraduate success whether it's a first job, graduate school, or postgraduate service.