Saint Mary's to Host State Department Women's Leadership Institute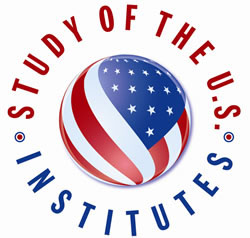 Contact:
Gwen O'Brien 
Director of Media Relations
Saint Mary's College
Notre Dame, IN 46556
(574) 284-4579
June 7, 2012 (Notre Dame, Ind.)—Saint Mary's College is proud to announce it will host a U.S. Department of State Study of the U.S. Institute (SUSI) for Student Leaders on Women's Leadership titled Educating Tomorrow's Global Women Leaders for 20 undergraduate women from Egypt, Libya, Tunisia, Mongolia, and Burma (Myanmar) June 16 to July 20. This four-week academic residency program, followed by a week of educational travel, is part of a broader State Department initiative designed to promote a better understanding of the U.S. abroad and to help develop future world leaders.
The Saint Mary's institute, organized and facilitated by the College's Center for Women's Intercultural Leadership (CWIL), includes intensive academic study of U.S. history, government, and society with a particular focus on U.S. women's history, global women's movements, leadership, and intercultural skills. The international students will experience South Bend hospitality and recreational and service opportunities as well as educational travel to rural Indiana; Chicago; Seneca Falls, New York; New York City; Boston; and Washington, D.C. where they will attend a conference at the Department of State. Ten Saint Mary's College students will serve as mentors for the participants. Each Saint Mary's student will mentor two participants, sharing a residence hall room and attending all classes and excursions with them. Two weekends will be spent with South Bend-area host families so participants can experience the American family lifestyle.
"When we saw the State Department's call for proposals for an institute on women's leadership, we knew Saint Mary's could bring a lot of strengths. CWIL and the broader College have a long-standing record of work in women's leadership and intercultural education, national contacts in these fields, and growing connections in the countries this institute is serving," Elaine Meyer-Lee, CWIL's director, explained.  
"In fact, we based the institute's curriculum on CWIL's successful Intercultural Leadership Certificate program for our own students. The grant proposal process for the institute was quite rigorous and competitive and the College had never submitted one like it before, so we were most honored to learn that our proposal was selected. The State Department remarked positively on both the involvement of our students and our assessment plan—aspects which grow naturally out of our broader educational approach at Saint Mary's."  
The SUSI program is made possible through a Department of State grant under the Fulbright-Hays Act with the purpose "to foster mutual understanding between the people of the United States and the people of other countries." Saint Mary's College was awarded a $214,834 grant to facilitate the initiative.
Some highlights of the College's program will include sessions by Saint Mary's and guest faculty on understanding cultural identity; analyzing stereotypes; developing intercultural skills; addressing violence against women; increasing educational opportunities; women's rights globally; the multicultural political history of the U.S.; women's suffrage in the U.S.; women and political representation in the U.S. and globally; women advancing democratic transitions locally and globally; and women's economic empowerment (entrepreneurship). One session is a Saint Mary's student panel discussion of U.S. identity and popular culture. There will also be service opportunities for the participants at one of five local agencies partnering with Saint Mary's (St. Margaret's House, the North Central Indiana YWCA, Hope Ministries, Sister Maura Brannick Health Center, and the Center for the Homeless).
Media seeking interviews for a story should contact Gwen O'Brien, director of media relations at Saint Mary's College by email or (574) 284-4579. Other questions about the College's SUSI program may be directed to Elaine Meyer-Lee, director of the Center for Women's Intercultural Leadership at Saint Mary's College by email or (574) 284-4059.
About the Study of the U.S. Institutes: The Study of the U.S. Institutes (SUSI) are designed and funded by the Study of the U.S. Branch in the U.S. Department of State's Bureau of Educational and Cultural Affairs (ECA). Study of the U.S. Institute participants are among over 40,000 individuals participating in U.S. Department of State exchange programs each year. For more than sixty years, ECA has funded and supported programs that seek to promote mutual understanding and respect between the people of the United States and the people of other countries. Other ECA programs include the Fulbright Program and the Benjamin A. Gilman International Scholarship Program. Click for more information about ECA programs.
About Saint Mary's College: Saint Mary's College, Notre Dame, Ind., is a four-year, Catholic, women's institution offering five bachelor's degrees and more than 30 major areas of study. Saint Mary's College has six nationally accredited academic programs: social work, art, music, teacher education, chemistry and nursing. Saint Mary's College ranks among the top 100 "Best National Liberal Arts Colleges" for 2012 published by U.S.News and World Report. Founded in 1844, Saint Mary's is a pioneer in the education of women, and is sponsored by the Sisters of the Holy Cross.