Dance Marathon's 5K for Riley Hospital for Children is Oct. 3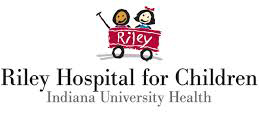 Contact:
Gwen O'Brien
Director of Media Relations
Saint Mary's College
(574) 284-4579
September 26, 2013 (Notre Dame, Ind.)—Saint Mary's College's students will host their sixth annual Dance Marathon "For The Kids 5K" (FT5K) race in support of Riley Hospital for Children on Thursday, October 3. Riley Hospital, located in Indianapolis, treats sick children from all over the state, including the South Bend area. Since Saint Mary's students began Dance Marathon in 2006, they have raised more than $610,000 for the General Benefit Fund at Riley, which supports the areas of the hospital that have the greatest need. While the actual Dance Marathon is months away (April 5, 2014), students at the College are eager to kick-off fundraising for the year with the annual FT5K run.
The slogan for the event is "We Stand. We Dance. We Run." Ellen Smith '14, co-president of Dance Marathon, said the slogan sums up why she's helped put on the event throughout her time at Saint Mary's. "We stand on our feet for 12 hours and we dance for those who can't, and I think running is especially significant because so many children lose their chance to be a kid when they are in the hospital, whether it be running, dancing, jumping, playing, just having the innocence of being a child," she said.
The public is invited to participate in the FT5K that will take place on campus at 5 p.m. on Thursday, October 3. There is no pre-registration for the event. Just arrive at 4:30 p.m. at the softball fields on the north end of campus. The cost to participate is $12 for runners and walkers. Click for a campus map. All proceeds will go towards the Dance Marathon total.
About Saint Mary's College: Saint Mary's College, Notre Dame, Ind., is a four-year, Catholic, residential, women's liberal arts college offering five bachelor's degrees and more than 30 major areas of study, such as business, nursing, art, chemistry, and social work. The College's single-gender environment has been proven, in study after study, to foster confidence, ethical leadership, and strong academic success. Saint Mary's College ranks 76 among the 248 "Best National Liberal Arts Colleges" for 2014 published by U.S. News and World Report. Founded in 1844 by the Sisters of the Holy Cross, Saint Mary's College's mission is to educate women and prepare them for postgraduate success whether it's a first job, graduate school, or postgraduate service.