Students to Host Dance Marathon-Related Events Feb. 6-10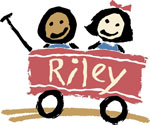 Contact:
Gwen O'Brien 
Director of Media Relations
Saint Mary's College
Notre Dame, IN 46556
(574) 284-4579
February 2, 2012 (Notre Dame, Ind.)—The countdown has begun for the seventh annual Dance Marathon at Saint Mary's College. The event is less than two months away, taking place on Saturday, March 31 from noon until midnight in the Angela Athletic Facility. Dance Marathon is organized completely by Saint Mary's students and benefits Riley Hospital for Children, a Children's Miracle Network facility. The Indianapolis hospital treats sick children from all over the state, including the South Bend area.
Excitement is already building on campus, with Dance Marathon-related events going on next week, Feb. 6-10. The public is invited to take part in some events. (Open events indicated by *.)
*Monday, Feb. 6: Give Back Day at Let's Spoon. Let's Spoon frozen yogurt shop, 1635 Edison Road in South Bend, will donate 20 percent of proceeds to Riley for purchases made with a Dance Marathon coupon. Those interested must print a coupon off of the SMC Dance Marathon Facebook page. The page can be found through a search on Google or Facebook. Let's Spoon is open from 12-9 p.m.
Tuesday, Feb. 7: "Piloxing" Workout Class in Angela Athletic Facility. This event is open to Saint Mary's College students/faculty/staff and will take place in the aerobics area of Angela at 8:15 p.m. for $3. The class is a mixture of Pilates and kickboxing. Instructor Kelly Hurley from the ICE Athletic Center in Mishawaka will teach the class.
*Wednesday, Feb. 8: Riley Night at Saint Mary's Basketball Game. This is the biggest event of the week. Saint Mary's College faces off against Adrian College at 7:30 p.m. in Angela. The game has a Dance Marathon theme: "Cheer Your Heart Out." Saint Mary's fans are encouraged to wear red. Students on the Dance Marathon committee will be wearing their red FTK (For the Kids) t-shirts and will pass around a donation bucket a couple times during the game for what are called "Miracle Minutes." During half time a Riley patient from Elkhart will share her story of how Riley is saving lives like hers.
*Thursday, Feb. 9: Salon Night 4-7p.m. Salon Rouge in Mishawaka will be on campus for the evening in the conference rooms on the ground level of the Student Center offering $3 mini-manicures (polish change), free hair braiding and make-up, and $10 hair extensions in an array of colors. All proceeds will go to Riley.
Friday, Feb. 10: Wear Red for Riley and Make Valentines Day Cards for Riley Patients. Saint Mary's College students will make cards in the Student Center Atrium during lunch and dinner hours.
"These events are great fundraisers for Riley. Like we always say with Dance Marathon, we stand for those who cannot. All of the events allow the South Bend community as well as students and Riley families to come together for fun events. It is also a great way to raise awareness for Dance Marathon and Riley Hospital for Children. We hope to get even more people involved not only to have a good time, but to become aware of the need for funds for the hospital," said Rebecca Guerin '12, president of Dance Marathon.
Every year about 500 students from Saint Mary's, Holy Cross College, and the University of Notre Dame participate in the 12-hour fundraiser. Since its inception in 2006, the Saint Mary's College Dance Marathon has raised over $380,000 for the hospital's General Benefit Fund, which supports the areas of the hospital that have the greatest need.
Click for a campus map. Registrate to participate in Dance Marathon.
About Saint Mary's College: Saint Mary's College, Notre Dame, Ind., is a four-year, Catholic, women's institution offering five bachelor's degrees and more than 30 major areas of study. Saint Mary's College has six nationally accredited academic programs: social work, art, music, teacher education, chemistry and nursing. Saint Mary's College ranks among the top 100 "Best National Liberal Arts Colleges" for 2012 published by U.S.News and World Report. Founded in 1844, Saint Mary's is a pioneer in the education of women, and is sponsored by the Sisters of the Holy Cross.