Students Host Diverse Students' Leadership Conference

Contact:
Gwen O'Brien
Director of Media Relations
Saint Mary's College
Notre Dame, Ind.
(574) 284-4579
March 8, 2013 (Notre Dame, Ind.)—The 8th Annual Student's Diverse Students' Leadership Conference (DSLC), hosted by the Saint Mary's College Student Diversity Board (SDB), will be held on Tuesday, March 19 and Wednesday, March 20 in Madeleva Hall and the Student Center. (Click or a campus map.) This year's DSLC theme is, "From Awareness to Action." The purpose of DSLC is to enrich each participant's perspective on the adversities and benefits within diverse academic, social and professional settings. DSLC provides a way to promote issues concerning diversity and aims to inspire participants to become catalysts for change in their communities. The event is free and open to the public. (Click to register.)
"DSLC is the largest event held by the Student Diversity Board. When founded, DSLC was the only student-led conference at Saint Mary's and is now the largest student-led conference in the Midwest. Our goal is congruent with the College's mission to help women develop their talents and prepare to make a difference in the world," said Madeline Meckes '13, the DSLC chair.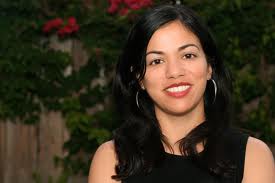 Daisy HernandezThis year's conference will open at noon on March 19 in Carroll Auditorium of Madeleva Hall with keynote speaker Daisy Hernandez, a feminist writer known for taking on controversial topics related to race and gender.
Hernandez's career started at top publications. At 25, she was a columnist for Ms. Magazine. Two years later, she spent a year on The New York Times metro desk, on stories that included how undocumented immigrants decide whether to file tax returns. Hernandez co-edited the anthology "Colonize This! Young Women of Color on Today's Feminism," which is taught in women studies classes alongside the classic works of feminist theories. At ColorLines, a newsmagazine on race and politics, Hernandez spent six years working with a virtual, multi-racial newsroom of reporters, activists, and bloggers.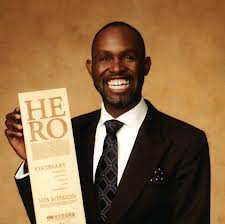 Derreck KayongoDerreck Kayongo, a refugee from Uganda and co-founder The Global Soap Project will give the closing address at 6 p.m. on March 20 in Carroll Auditorium. The NGO (non-governmental organization) he founded with his wife recycles soap from more than 1,000 hotels, and distributes the new soap in 28 countries worldwide, including Afghanistan, Iraq, Swaziland, Kenya, Ghana, Uganda, Haiti, and Malawi. Kayongo has been recognized as a 2011 CNN Hero, won the Maxx Entrepreneurship award, received the Refugee Services Award, to name a few.
A unique aspect of this student-run conference is the track for high school students. Students from South Bend-area high schools are invited to take part in workshops tailored to students who are getting ready to enter college.
"This year, we have three exciting workshops for high school students to participate in: a workshop given by the Office of Admission and two given by Saint Mary's Cross Country Coach Jackie Bauters and student Dara Marquez '15 that both focus on leadership styles and what it means to be a leader," Meckes said.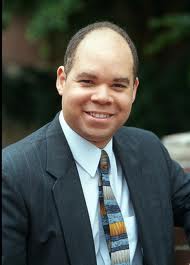 Elliot LewisThe high school portion will conclude with a keynote address by author Elliot Lewis about multiracialism in America. The address begins at noon on March 20 in the Student Center. He will stay afterward to sign copies of his book, Fade: My Journeys in Multiracial America.
The workshops and presentations begin at 2 p.m. on March 19 and at 9 a.m. on March 20. Some of these include perspectives of race, ethnicity, and identity from first year students and screenings of Invisible War, an investigative documentary about the rape within the U.S. military. For more information on DSLC speakers and sessions, contact Student Involvement and Multicultural Services at (574) 284-4561.
About Saint Mary's College: Saint Mary's College, Notre Dame, Ind., is a four-year, Catholic, women's institution offering five bachelor's degrees and more than 30 major areas of study. Saint Mary's College has six nationally accredited academic programs: social work, art, music, teacher education, chemistry and nursing. Saint Mary's College ranks among the top 100 "Best National Liberal Arts Colleges" for 2013 published by U.S. News. Founded in 1844, Saint Mary's is a pioneer in the education of women, and is sponsored by the Sisters of the Holy Cross.