Diverse Students' Leadership Conference Hosted by Students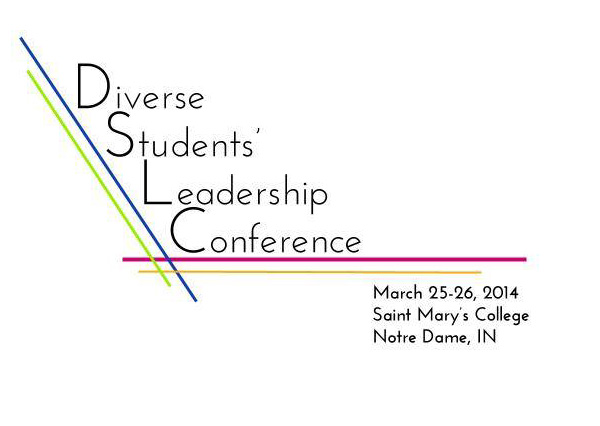 Contact:
Gwen O'Brien
Director of Media Relations
Saint Mary's College
Notre Dame, Ind.
(574) 284-4579
March 12, 2014 (Notre Dame, Ind.)—The 9th Annual Student's Diverse Students' Leadership Conference (DSLC), hosted by the Saint Mary's College Student Diversity Board (SDB), will be held on Tuesday, March 25 and Wednesday, March 26 in Madeleva Hall and the Student Center. (Click or a campus map.) This year's theme is "Rethinking Leadership and Diversity." The event is free and open to the public, but registration is required.
The purpose of DSLC is to enrich each participant's perspective on the adversities and benefits within diverse academic, social and professional settings. The SDB aims to inspire participants to become catalysts for change in their communities. Many of the workshop sessions are offered by Saint Mary's faculty and students and include subjects like immigration, globalization, Autism, incarceration, race, gender, poverty, and more.
"The Student Diversity Board (SDB) works hard to invite workshop presenters that will encourage us to reflect on our perceptions of diversity, and challenge us to critically think about how our views and perceptions have shifted over time. It will also give us the opportunity to rethink how those perceptions can actively engage us in creating a more inclusive and welcoming environment at Saint Mary's College," said Stephanie Steward-Bridges, director of student involvement and multicultural services.
"This years conference chair, Lucy MacFarlane '14, hopes that the conference will provide an opportunity for everyone to be the change they would like to see in the world," she added.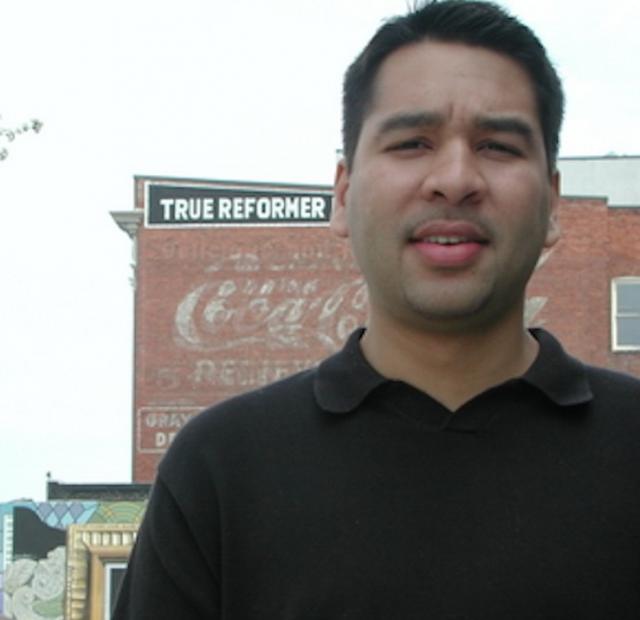 Faisal Alam, keynote opening speakerThe conference committee chose two keynote speakers. Faisal Alam and Kevin Powell will offer their perspectives on a changing and diverse world. 
Alam will open the conference at noon on March 25 in Carroll Auditorium, Madeleva Hall. Following his talk, the workshop sessions will begin at 2 p.m. in the Student Center and last until 4:45 p.m. Alam identifies himself as is a queer-Muslim activist of Pakistani descent. He began the first Internet-based email discussion group for LGBT Muslims when he was 19 years old. This led to the founding of Al-Faitha an organization that supports those who are struggling to reconcile their faith and sexual orientation or gender identity.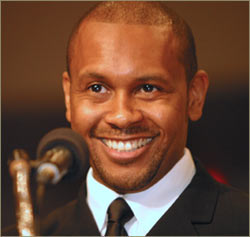 Kevin Powell, keynote closing speakerOn March 25 workshops will begin at 9 a.m. in the Student Center and the day concludes with Powell's presentation at 6 p.m. on March 26 in Carroll Auditorium, Madeleva Hall. Powell is an acclaimed political, cultural, literary, and hop-hop voice. As well as being an activist, he is the author of 11 books and his writings have been featured on CNN.com, the Huffington Post, and the Rolling Stone.
For more information, please contact Student Involvement and Multicultural Services at (574) 284-4562.
About Saint Mary's College: Saint Mary's College, Notre Dame, Ind., is a four-year, Catholic, residential, women's liberal arts college offering five bachelor's degrees and more than 30 major areas of study, such as business, nursing, art, chemistry, and social work. The College's single-gender environment has been proven, in study after study, to foster confidence, ethical leadership, and strong academic success. Saint Mary's College ranks 76 among the 248 "Best National Liberal Arts Colleges" for 2014 published by U.S. News and World Report. Founded in 1844 by the Sisters of the Holy Cross, Saint Mary's College's mission is to educate women and prepare them for postgraduate success whether it's a first job, graduate school, or postgraduate service.