College Announces New Director of the Center for Spirituality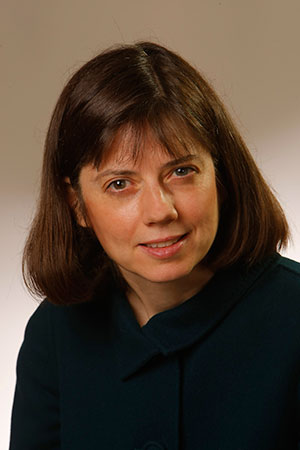 Elizabeth Groppe is the new director
of the Center for SpiritualityContact:
Gwen O'Brien
Director of Media Relations
Saint Mary's College
(574) 284-4579 (desk)

July 1, 2013 (Notre Dame, Ind.)—Saint Mary's College is pleased to announce that Elizabeth Groppe has joined the College as the director of the Center for Spirituality (CFS). Groppe served as an associate professor of theology at Xavier University in Cincinnati, teaching there from 2001 to 2013. For the past four years she also served as co-director of Xavier's Ethics/Religion and Society Program, directing a lecture series that engaged members of the university and the Cincinnati community in interdisciplinary and interfaith exploration of issues of ecology and sustainability. She is a native of Rensselaer, Ind.
"Dr. Groppe is uniquely qualified to lead the Center for Spirituality," said Vice President for Mission Sister Veronique Wiedower, CSC. "In her teaching and writing she has brought the Catholic spiritual and theological tradition to bear on matters of peace, justice, and care for God's creation. I know that she will continue the excellent work of the center and be a wonderful addition to the Saint Mary's community."
Groppe succeeds Sister Kathleen Dolphin, PBVM, who retired this spring after 12 years as the director of CFS. "Under the leadership of Sister Kathleen Dolphin, the center has offered our suffering world a life-giving wisdom that can carry us forward through the difficult challenges of our time," Groppe said in acknowledgement to Sister's devotion to the center.
"In these difficult times for both the Church and the world, Saint Mary's College, the Sisters of the Holy Cross, and the Center for Spirituality are beacons of hope. It will be a joy to contribute to the service the center offers church and society," Groppe added.
Groppe earned her bachelor's degree in moral development and education from Earlham College and her master's degree and PhD in systemic theology from the University of Notre Dame. She has written extensively, including chapters, articles, reviews, lectures, papers, presentations, and two books. She began her position at Saint Mary's College on June 24.
The Center for Spirituality is part of the Saint Mary's Division for Mission. Founded in 1984, CFS was the first center of its kind in the United States, addressing the integration of human reason and faith. Keith Egan, professor emeritus of religious studies, established CFS as a place where programming could address spirituality as an academic discipline and as a way of life. Among its endeavors, the center assembles scholars from here and abroad in various formats to engage the community in discussion of critical issues related to spirituality. Egan served as the director of CFS for 18 years. Sister Kathleen Dolphin, PBVM, became the director in 2001.
The Center for Spirituality celebrated its 25th anniversary in 2009. The center hosts programming and lectures throughout the year, including the Madeleva Lecture. The Madeleva Lecture Series is named after the legendary Sister Madeleva Wolff, C.S.C., president of Saint Mary's College from 1934 to 1961.
About Saint Mary's College: Saint Mary's College, Notre Dame, Ind., is a four-year, Catholic, residential, women's liberal arts college offering five bachelor's degrees and more than 30 major areas of study, such as business, nursing, art, chemistry, and social work. The College's single-gender environment has been proven, in study after study, to foster confidence, ethical leadership, and strong academic success. Saint Mary's College ranks among the top 100 "Best National Liberal Arts Colleges" for 2013 published by U.S. News. Founded in 1844 by the Sisters of the Holy Cross, Saint Mary's College's mission is to educate women and prepare them for postgraduate success whether it's a first job, graduate school, or postgraduate service.