College Announces Major Gifts Director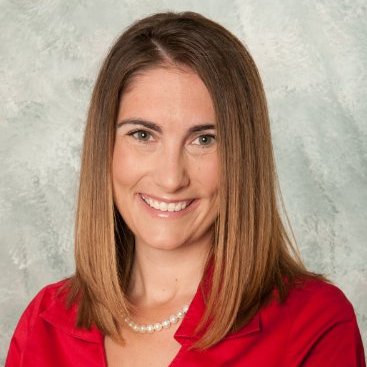 Emily James, new major gifts director at
Saint Mary's Collegeontact:
Gwen O'Brien
Director of Media Relations
Saint Mary's College
(574) 284-4579 (desk)

October 9, 2013 (Notre Dame, Ind.)—Saint Mary's College is pleased to announce and welcome Emily James as major gifts director. James brings an energetic and dynamic approach to this position, which she began in September.
In her new role, James will initiate and strengthen relationships with donors, resulting in increased investment in the College. Her arrival comes at an opportune time, as the College is in the midst of the $80 million Faith Always, Action Now campaign, the largest in Saint Mary's history. The campaign will grow the College's endowment for scholarships, professorships, and academic programs, renovate designated campus facilities, and increase unrestricted gifts for the College through the Annual Fund.
"We are thrilled to have Emily join the development team at Saint Mary's," said Director of Development Libby Gray Koultourides '93. "Emily brings a strong background in development from her work at Illinois State University, where she successfully raised funds to support higher education. Emily's passion for education and philanthropy will bring much to Saint Mary's, as we work to achieve our goals of educating strong and successful women. I know alumnae and friends of Saint Mary's College will enjoy working with Emily to fulfill their philanthropic goals."
After receiving her bachelor of arts in journalistic communication Purdue University, James earned a master's degree in college student personnel administration and a graduate certificate in project management from Illinois State University. At ISU, worked in the university's development office, eventually serving as associate director of development for the college of education and university laboratory schools.
"I am thrilled to be a part of a place as special as Saint Mary's," said James. "It is especially exciting to join the development team during the Faith Always, Action Now campaign. This is a wonderful opportunity to meet with alumnae, hear their stories and share exciting news about the College. I hope to bring a level of enthusiasm and eagerness to the team that will help us achieve our goals."
About Saint Mary's College: Saint Mary's College, Notre Dame, Ind., is a four-year, Catholic, residential, women's liberal arts college offering five bachelor's degrees and more than 30 major areas of study, such as business, nursing, art, chemistry, and social work. The College's single-gender environment has been proven, in study after study, to foster confidence, ethical leadership, and strong academic success. Saint Mary's College ranks 76 among the 248 "Best National Liberal Arts Colleges" for 2014 published by U.S. News and World Report. Founded in 1844 by the Sisters of the Holy Cross, Saint Mary's College's mission is to educate women and prepare them for postgraduate success whether it's a first job, graduate school, or postgraduate service.