Saint Mary's to Host Fulbright Women for Seminar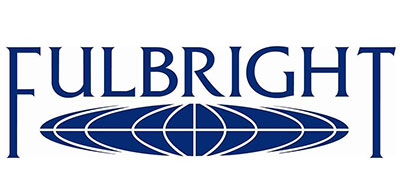 Contact:
Gwen O'Brien
Director of Media Relations
Saint Mary's College
(574) 284-4579
April 8, 2014 (Notre Dame, Ind.)— Saint Mary's College is proud to announce that it will host a Fulbright Women's Re-entry Seminar from April 9 to 13. Approximately 45 international Fulbright graduate students from Latin America and the Caribbean will attend. The re-entry seminar will allow participants to explore issues related to women's leadership, as well as cultural, gender, and professional re-entry challenges they may encounter upon return to their home countries. The skills are designed to make them more successful in pursuing future professional opportunities.
The seminar is sponsored by the U.S. Department of State's Bureau of Educational and Cultural Affairs as part of its Fulbright Program, the U.S. government's flagship international exchange program supported by the people of the United States and partner countries around the world. For more information, visit eca.state.gov/fulbright. The seminar, and the Fulbright student program, is administered by the Institute of International Education (IIE).
"This is a highly competitive process and for Saint Mary's College to be chosen to host a Fulbright Re-entry Seminar is not only an honor, it is a testament to the College's increasing reputation for excellent women's intercultural leadership education and programming," said Provost and Senior Vice President Patricia Fleming.
Since 2012, the college has been selected to host a State Department Study of the U.S. Institute (SUSI) for undergraduate women from the Middle East. SUSIs are five- to six-week academic programs that focus on a theme or topic within American studies, humanities, or social science.   
As is the case with SUSI, the Fulbright Women's Re-entry Seminar is organized by the College's Center for Women's Intercultural Leadership. CWIL faculty and staff as well as political science and English professors will conduct the sessions. Presentations will range from basic re-entry information to leadership styles, women's leadership globally, conflict resolution, problem solving, grant writing, and other skills.
"As a women's college where intercultural leadership is valued and fostered, we feel this is an ideal environment for the seminar to be held," said Elaine Meyer-Lee, director of the Center for Women's Intercultural Leadership (CWIL) at Saint Mary's College. "CWIL and the broader College have a long-standing record of work in women's leadership and intercultural education, national contacts in these fields, and growing connections in the countries this seminar is serving."
There will be a local touch to the seminar. The keynote speaker will be Maritza Robles, a native of Puerto Rico, who served the South Bend Community School Corporation as director of bilingual services for 30 years before retiring. She now serves as an elected school board member for the corporation.
Meanwhile, women leaders from area non-profits will be part of a session panel discussion, including:
Kathryn Schneider, executive director of St. Margaret's House, a day center in South Bend for women and children;
Linda Baechle, president and CEO of the YWCA of North Central Indiana;
Andrea Popielski, executive director of Hannah's House, a maternity home in Mishawaka;
Jesusa Rivera, a Mexican-American community activist and a bilingual case manager for Proteus, which assists migrant workers with job training and employment;
Yully Ortega, a Venezuelan immigrant who is a small business owner and a Hispanic quality expansion specialist for the Indiana Association for Child Care Resource and Referral (IACCRR).
Also, the participants will have dinner in the homes of community host families on Friday, April 11. Following the seminar, the Fulbright Foreign Students will complete their academic studies and return to their home countries. 
About Saint Mary's College: Saint Mary's College, Notre Dame, Ind., is a four-year, Catholic, residential, women's liberal arts college offering five bachelor's degrees and more than 30 major areas of study, such as business, nursing, art, chemistry, and social work. The College's single-gender environment has been proven, in study after study, to foster confidence, ethical leadership, and strong academic success. Saint Mary's College ranks 76 among the 248 "Best National Liberal Arts Colleges" for 2014 published by U.S. News and World Report. Founded in 1844 by the Sisters of the Holy Cross, Saint Mary's College's mission is to educate women and prepare them for postgraduate success whether it's a first job, graduate school, or postgraduate service.