Love Your Body Week to Share Positive Body Image Messages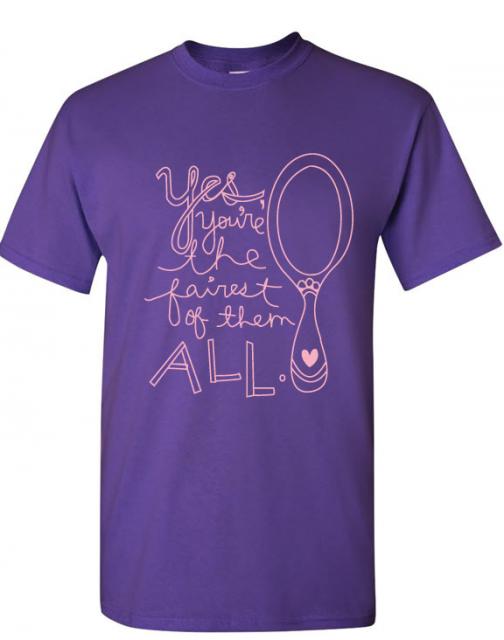 "Love Your Body Week" will take place
Feb. 25-March 1 and is open to the public.Contact:
Gwen O'Brien
Director of Media Relations
Saint Mary's College
(574) 284-4579 (desk)

February 21, 2013 (Notre Dame, Ind.)—Saint Mary's College students will host Love Your Body Week next week, Feb. 25- March 1. The theme for the week is "Yes, You Are the Fairest of Them All" and includes events meant to encourage young women to see themselves in a positive light. Student organizers at this women's college will inspire participants to empower their own beauty by straying from societal and media-provoked stereotypes and standards. The week's free events are located throughout Saint Mary's campus and are open to the public. It's the third consecutive year for the event.
Co-chairs Kelly Gutrich '15 and Sam Moorhead '15 organized this year's events with the aim to incorporate the mind, body, and spirit. With the support and involvement of 15 other committee members, Student Government Association (SGA), Student Activity Board (SAB), Belles Against Violence Office (BAVO), Women's Health, Sisters of the Holy Cross, Campus Ministry, Residence Hall Association (RHA), and The Gender Relation's Coordinator at the University of Notre Dame, a large array of enriching topics will be embraced.

This year, playing off the Snow White-inspired "Yes, You Are the Fairest of Them All" theme, student photographer Hanna Ziegeler '15 created a photo campaign with an array of students' eyes. This year's Love Your Body Week campaign includes these posters and signs throughout the college campus.
Gutrich said, "We welcome women of all ages to Love Your Body Week because women of all ages suffer with negativity of the body. We hope to empower women to take a second glance at their individual definition of beauty."
Here is a summary of events.
Click for Saint Mary's campus map. Click for Notre Dame campus map.
Monday, Feb. 25
BeYOUtiful

Speaker: Whitney Werner '10, Saint Mary's College alumna
Description: Creator of BeYOUtiful, a program she started as a Saint Mary's student to encourage local middle school-age girls, will talk about the program and share her personal story.
Time: 7 p.m.
Location: Vander Vennet Theatre, Student Center, Saint Mary's College
Tuesday, Feb. 26
Smart Girls Guide
Speaker: Emily Raleigh, founder of Smart Girls Group

Description: Raleigh will talk about the Smart Girls Group and its Smart Girls Guide, a national online magazine meant to encourage and empower young women. She'll discuss how the organization and the magazine got started and why it is so important to be a "Smart Girl" in today's society. Raleigh attends Fordham University in New York.

Time: 7 p.m.

Location: Student Center Lounge, Saint Mary's College
Wednesday, Feb. 27
Charm is Deceptive and Beauty is Fleeting
Speakers: Judy Fean and Regina Wilson from Campus Ministry

Description: Explore the image of a faithful woman.

Time: 5 p.m.
Location: Conference rooms A, B, and C, Student Center, Saint Mary's College
Miss Representation documentary
Description: The film explores how the media's misrepresentations of women have led to the underrepresentation of women in positions of power and influence.
Time: 6:30 p.m. (The first 100 people to arrive will receive free Chipotle)
Location: Room 155 in DeBartolo Hall, University of Notre Dame
About Saint Mary's College: Saint Mary's College, Notre Dame, Ind., is a four-year, Catholic, women's institution offering five bachelor's degrees and more than 30 major areas of study. Saint Mary's College has six nationally accredited academic programs: social work, art, music, teacher education, chemistry and nursing. Saint Mary's College ranks among the top 100 "Best National Liberal Arts Colleges" for 2013 published by U.S. News. Founded in 1844, Saint Mary's is a pioneer in the education of women, and is sponsored by the Sisters of the Holy Cross.