2013 McMahon Aquinas Lecture Announced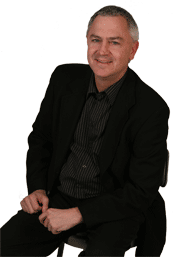 Thomas Hibbs is the 2013 McMahon
Aquinas Speaker. He is the dean of
the Honors College and the
Distinguished Professor of Ethics
and Culture at Baylor University.Contact:
Gwen O'Brien
Director of Media Relations
Saint Mary's College
(574) 284-4579 (desk)
October 8, 2013 (Notre Dame, Ind.)—Saint Mary's College is pleased to announce that philosopher Thomas Hibbs will give the 2013 McMahon Aquinas Lecture titled "Natural Law and the Eclipse of Liberal Education" on Monday, November 11 at 7 p.m. in the Student Center Lounge. The event is free, and members of the public and Saint Mary's community are encouraged to attend.
Hibbs has written numerous scholarly books on St. Thomas Aquinas and on popular culture, and he is a prolific commentator on film, culture, and higher education in the popular media. He is dean of the Honors College and the Distinguished Professor of Ethics and Culture at Baylor University. In his McMahon Aquinas Lecture, Hibbs will consider recent literature on the crisis in higher education, particularly as it concerns the loss of any sense of a unified end of, or inherent purpose in, university education. He will offer a Catholic response that focuses on a broadly Thomistic account of human nature.
Michael Waddell, holder of the Edna and George McMahon Aquinas Chair in Philosophy at Saint Mary's College, said of the speaker, "Tom Hibbs is a leading voice in Thomistic philosophy and Christian higher education, as well as an insightful critic of contemporary culture. It's hard to imagine a person who is better equipped to bring the resources of the Catholic intellectual tradition to bear on the current crisis in higher education. We are delighted to have him as this year's McMahon Aquinas Lecturer."
The Edna and George McMahon Aquinas Chair in Philosophy sponsors the annual lecture on a topic related to the thought of Thomas Aquinas. Click for more information about the lecture and other activities of the McMahon Aquinas Chair.
Media, for more information on this event, please email Michael Waddell, the Edna and George McMahon Aquinas Chair in Philosophy.
About Saint Mary's College: Saint Mary's College, Notre Dame, Ind., is a four-year, Catholic, residential, women's liberal arts college offering five bachelor's degrees and more than 30 major areas of study, such as business, nursing, art, chemistry, and social work. The College's single-gender environment has been proven, in study after study, to foster confidence, ethical leadership, and strong academic success. Saint Mary's College ranks 76 among the 248 "Best National Liberal Arts Colleges" for 2014 published by U.S. News and World Report. Founded in 1844 by the Sisters of the Holy Cross, Saint Mary's College's mission is to educate women and prepare them for postgraduate success whether it's a first job, graduate school, or postgraduate service.