New Director of Office for Civic and Social Engagement/ Experiential Learning Coordinator Announced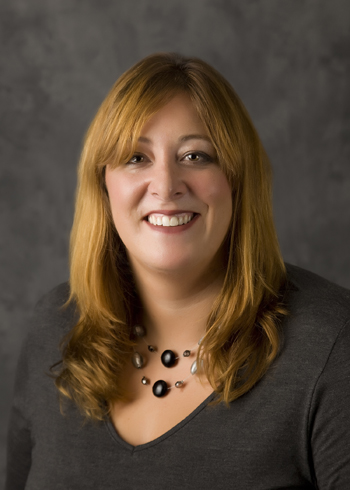 Erika Buhring, Director of the Office of
Civic and Social Engagement/ Experential
Learning Coordinator Contact:
Gwen O'Brien 
Director of Media Relations
Saint Mary's College
Notre Dame, IN 46556
(574) 284-4579
August 16, 2012 (Notre Dame, Ind.)—Saint Mary's College is pleased to announce and welcome Erika Buhring, Ph.D., as director of the Office for Civic and Social Engagement and experiential learning coordinator. Buhring began her position on August 1.
As director of the Office for Civic and Social Engagement (OCSE), Buhring reports to the Vice President for Mission. In this capacity, Buhring will coordinate service opportunities and program initiatives where students will be oriented and immersed in experiences that will help them explore their faith, social responsibility, and personal choices. As experiential learning coordinator, Buhring reports to the provost/senior vice president for academic affairs. In this part of her job, she will promote and facilitate experiential learning within academic departments.
Buhring enters her dual position with a background that reflects both aspects of her new job. She comes to Saint Mary's from Monmouth College in Illinois where she was an assistant professor of educational studies. There she taught such courses as Civic Engagement through Outside-School Learning Programs, Contemporary Issues in Education, and Language, Learning, and Diverse Communities. Prior to working at Monmouth, she taught graduate students at Concordia University in Chicago and Indiana University South Bend.
"Implicit in my pedagogical philosophy is the notion that students should come to envision themselves as active participants in their education, and that such education is a lifelong pursuit to developing their knowledge. I encourage students to examine, question, and integrate their own ideas with those of their peers and the authors presented in class," Buhring said. "I look forward to working with the various communities and organizations connected with Saint Mary's that would strive to foster the spirit of lifelong learning as students merge theoretical and practical lessons together to formulate their own repertoires of experience."
Buhring earned a bachelor's degree in sociology from Grinnell College, a Master of Education (M.Ed.) from University of Illinois at Chicago (UIC) and a PhD in curriculum and instruction from UIC. "My dissertation explored how particular educational experiences have affected transitional moments in students' lives," Buhring said.
"I am happy to welcome Doctor Erika Buhring into the Division for Mission here at Saint Mary's," said Vice President for Mission Sister Veronique Wiedower, CSC. "As Director for the Office for Civic and Social Engagement, she brings interest and experience in fostering the spirit of lifelong learning and development of gifts in students as they engage in the classroom and the civic community. Doctor Buhring is well-acquainted with our mission and her contagious smile, spirit of hospitality and excellent reputation as an educator will help OCSE continue to be a vital community resource for students, faculty and staff."
"We are so fortunate to have Doctor Erika Buhring provide leadership in academic experiential learning to our faculty," added Provost and Senior Vice President for Academic Affairs Patricia Fleming. "Her experience in this area as well as her pedagogical philosophy will help us move forward with an expansion of academic-based experiential learning courses and experiences for Saint Mary's students. I am very pleased to have her join our staff."
Buhring looks forward to the upcoming academic year at Saint Mary's. Classes begin on Monday, August 20.
About Saint Mary's College: Saint Mary's College, Notre Dame, Ind., is a four-year, Catholic, women's institution offering five bachelor's degrees and more than 30 major areas of study. Saint Mary's College has six nationally accredited academic programs: social work, art, music, teacher education, chemistry and nursing. Saint Mary's College ranks among the top 100 "Best National Liberal Arts Colleges" for 2012 published by U.S.News and World Report. Founded in 1844, Saint Mary's is a pioneer in the education of women, and is sponsored by the Sisters of the Holy Cross.