Saint Mary's Welcomes Director of Human Resources and College Counsel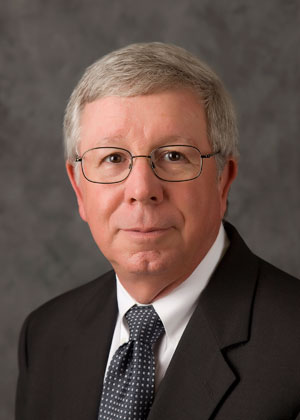 Richard F. NugentContact:
Gwen O'Brien
Director of Media Relations
Saint Mary's College
(574) 284-4579
August 31, 2012 (Notre Dame, Ind.)—Saint Mary's College is pleased to announce and welcome Richard F. Nugent, Jr. to the position of director of human resources and college counsel. He began his position on Monday, August 20.
Nugent comes to the College with 16 years of human resources experience in industry, including nine years with Miles Laboratories/Bayer in Elkhart; six years of higher education experience in human resources at the University of Notre Dame; and 11 years of law firm experience at May Oberfell Lorber in Mishawaka. He has also served as outside counsel to Saint Mary's College.
"Given Rich's broad experience in human resources and legal practice, the College is very fortunate to have him join Saint Mary's. It is our pleasure to welcome him to campus in this capacity," said Vice President for Finance and Administration Richard Speller.
"Having worked with the College administration for the last six years as outside counsel and with numerous family ties to Saint Mary's, I am excited to join the Saint Mary's College community. Saint Mary's is a special place with a mission that is unique in higher education. I look forward to being part of that," said Nugent.
Nugent is a 1977 graduate of the University of Notre Dame with a bachelor's degree in American studies and a 1980 graduate of the Valparaiso University School of Law with a juris doctor degree. He holds Senior Professional in Human Resources (SPHR) certification and is on the Registry of Approved Court Mediators. He has been admitted to practice law in Indiana, Michigan, and Pennsylvania.
About Saint Mary's College: Saint Mary's College, Notre Dame, Ind., is a four-year, Catholic, women's institution offering five bachelor's degrees and more than 30 major areas of study. Saint Mary's College has six nationally accredited academic programs: social work, art, music, teacher education, chemistry and nursing. Saint Mary's College ranks among the top 100 "Best National Liberal Arts Colleges" for 2012 published by U.S.News and World Report. Founded in 1844, Saint Mary's is a pioneer in the education of women, and is sponsored by the Sisters of the Holy Cross.