Saint Mary's Welcomes Alumna as New Director of Admission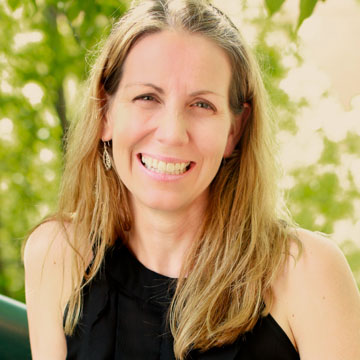 Sarah Gallagher Dvorak is the new
director of admissionContact:
Gwen O'Brien
Director of Media Relations
Saint Mary's College
(574) 284-4579
June 18, 2014 (Notre Dame, Ind.)—Saint Mary's College is pleased to announce that Sarah Gallagher Dvorak, a 1999 alumna of Saint Mary's College, recently joined the College as the director of admission. Gallagher Dvorak has spent most of her professional life in academic settings across the country in admission and communication positions.
"We couldn't be happier with our choice of a new director," said Mona Bowe, vice president for enrollment management. "We were blessed with a very well-qualified candidate pool, yet, we only had to look in our virtual backyard to find the strongest one. Sarah's love for Saint Mary's and her commitment to women's education was evident during the interview process. She brings with her fresh, new ideas and her influence can already be seen in the improvements she's implemented since arriving last month. I look forward to an even stronger enrollment management team, with Sarah leading the admission efforts."
Gallagher Dvorak holds a bachelor's degree in communication studies from Saint Mary's College and a master's degree in mass communication from California State University-Northridge. Her career includes work at Edelman Worldwide Public Relations in Chicago as an assistant account executive; WSBT-TV in South Bend as a news producer; Marymount High School in Los Angeles as communications coordinator; Lock Haven University in Pennsylvania as assistant director of admission; Indiana University, Bloomington as associate director of recruitment outreach and senior associate director of marketing and communications; and most recently George Mason University where she was the director of undergraduate admissions since 2010.
Gallagher Dvorak began in her position in late May. She says she is happy to be home again at Saint Mary's College.
"After spending the last 15 years in a variety of cities around the country, I am thrilled to return home to Saint Mary's College. Doing what I love at a place I love is a dream come true. Saint Mary's molded me into the capable woman I am today, and I strive to use the knowledge I have gained throughout my career to spread the mission of Saint Mary's both nationally and internationally. As director of admission, I believe I have two significant responsibilities: to lead a team that empowers young women to seek out a college that will help them grow in mind, body and spirit; and to help these women find the place at which they can explore, discover, and ultimately become their best selves," Gallagher Dvorak said.     
Gallagher Dvorak looks forward to helping welcome the Class of 2018, which will move into their residence hall rooms on Thursday, August 21. Classes begin on Monday, August 25.
About Saint Mary's College: Saint Mary's College, Notre Dame, Ind., is a four-year, Catholic, residential, women's liberal arts college offering five bachelor's degrees and more than 30 major areas of study, such as business, nursing, art, chemistry, and social work. The College's single-gender environment has been proven, in study after study, to foster confidence, ethical leadership, and strong academic success. Saint Mary's College ranks 76 among the 248 "Best National Liberal Arts Colleges" for 2014 published by U.S. News and World Report. Founded in 1844 by the Sisters of the Holy Cross, Saint Mary's College's mission is to educate women and prepare them for postgraduate success whether it's a first job, graduate school, or postgraduate service.