SPARK & SPARK-Art Entrepreneurial Programs Orientation Scheduled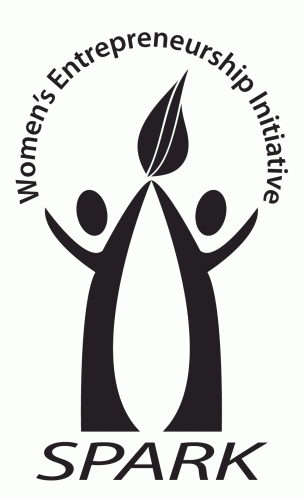 Contact:
Gwen O'Brien
Director of Media Relations
Saint Mary's College
(574) 284-4579
January 30, 2014 (Notre Dame, Ind.)—The Saint Mary's College Women's Entrepreneurship Initiative (WEI) is proud to announce the sixth session of the SPARK entrepreneurship training program and the second session of SPARK-Art program for entrepreneurial artists. SPARK is intended to assist local under-resourced, high-potential female entrepreneurs and artists to "spark" or launch successful businesses.

Candidates for either program must apply in person at a mandatory 2-hour orientation and screening session at 6 p.m., Thursday, February 20 in room 145 of Spes Unica Hall. Click for a campus map.
SPARK is an 11-week session that offers a morning or evening track. Classes meet twice a week on Tuesdays and Thursdays from 9 a.m. to 1 p.m. or 5:30 to 8:30 p.m. The cost of the session is $150.
SPARK-Art is 12-week session that will meet on Thursdays from 6 to 8:30 p.m. The cost of the session is $250
Both SPARK and SPARK-Art are focused on helping women create a corporate identity and a business plan, implement marketing strategies and promotional materials, and learn skills in time management, bookkeeping, attaining a business loan, and general success strategies. Both programs will meet from early March to late May.
Modeled after a San Francisco non-profit called the Women's Initiative, SPARK's mission is "to cultivate an entrepreneurial capacity in women... to advance them beyond socio-economic boundaries and achieve self-sufficiency." This happens through education, business training, and ongoing professional mentoring. Established women and men business owners in the region lead the SPARK classes and, as mentors, teach best practices to the budding entrepreneurs (aka "SPARKlers"). South Bend SCORE Chapter 0266 offers ongoing professional mentoring.
So far SPARK has led to the creation of 14 local micro businesses, including a dance studio, a yoga studio, a health and wellness spa, an import/export business, daycares, a gift basket company, a beauty shop, a concierge service, and a real estate development enterprise. Another four businesses are expected to take off soon.
Those interested in more information about being involved in SPARK as a participant, facilitator, mentor, or volunteer can email Martha Smith, WEI's program director, at wei@saintmarys.edu or call (574) 284-5262.
About the Women's Entrepreneurship Initiative (WEI): The Department of Business Administration and Economics and the Center for Women's Intercultural Leadership at Saint Mary's College launched WEI in 2010 after the College received a $245,000 Small Business Administration grant to support women's entrepreneurship in the region. Though the grant has expired, WEI is sustained through the generosity of Jack Ruhe, professor emeritus of business, alumnae, NIPSCO, The Pokagon Fund, and local banks including KeyBank, 1st Source, and PNC. The Florence V. Carroll Charitable Trust, managed by Wells Fargo Bank, sponsors SPARK-Art for Women Visual Artists. WEI partners with community businesses, non-profits, and other organizations to provide financial and business education services to women entrepreneurs. WEI is pronounced "we."
About Saint Mary's College: Saint Mary's College, Notre Dame, Ind., is a four-year, Catholic, residential, women's liberal arts college offering five bachelor's degrees and more than 30 major areas of study, such as business, nursing, art, chemistry, and social work. The College's single-gender environment has been proven, in study after study, to foster confidence, ethical leadership, and strong academic success. Saint Mary's College ranks 76 among the top 100 "Best National Liberal Arts Colleges" for 2014 published by U.S. News. Founded in 1844 by the Sisters of the Holy Cross, Saint Mary's College's mission is to educate women and prepare them for postgraduate success whether it's a first job, graduate school, or postgraduate service.