Prom for Cancer Patients and Survivors to be Hosted by Students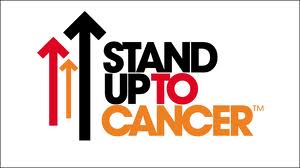 Contact:
Gwen O'Brien
Director of Media Relations
Saint Mary's College
(574) 284-4579
February 6, 2013 (Notre Dame, Ind.)—The Saint Mary's College student club Stand Up to Cancer will host a prom open to local cancer patients and survivors of all ages on Saturday, March 2. There is no cost to attend, but registration is required. The theme for the dance is "Don't Stop Believin': Dancing in Honor of Your Courage." This is the second year for the prom.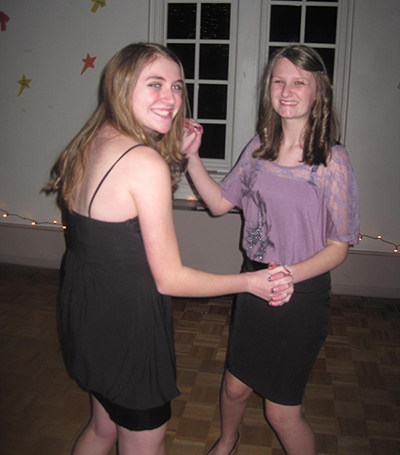 Photos taken at 2012 Stand Up to Cancer Prom.The prom will be held from 6 to 9 p.m. in Welsh Parlor of Haggar College Center and feature music mixed by DJ3J and flowers from Sweet Pickens Floral & Gifts. From 4 to 6 p.m. on the ground level of Haggar, salon affiliates of Hello Gorgeous will offer free pampering for cancer patients and survivors, including makeup, nails, hair, or head scarves. Light refreshments will be served. Those who attend will receive a photo from the evening as a souvenir. Click for a campus map.
The purpose of the prom, according to organizers, is to acknowledge that due to treatment cancer patients are often unable to attend important events like prom, weddings, and family reunions. "Don't Stop Believin'" is a chance for cancer survivors and patients to kick off their shoes and have some fun.
The Stand Up to Cancer club is a chapter of the national Stand Up to Cancer organization.
"Everyone in the club is affected by cancer in some way or another," said Devon Graham '13, the club president. "My father passed away from cancer when I was in high school, so I wanted to do something in his memory. Being a part of an organization that gives one hundred percent of its proceeds to research to all types of cancer is important. The organization is also a great support network for others who have lost loved ones."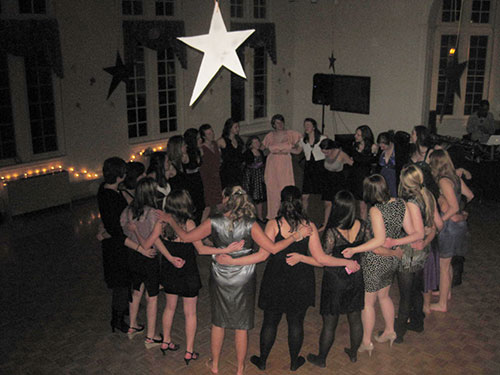 In addition to putting on the prom, club members volunteer with the Memorial Children's Hospital Pediatric Hematology/Oncology Program in South Bend each week.
The dance is open to all cancer patients past and present* within the Michiana region. It is free to attend and each patient or survivor may bring a guest (guests under 18 may bring two guests). A limited number of Saint Mary's and University of Notre Dame students will be invited to serve as hosts to those guests who wish to have a host. Space is limited. Patients and survivors may register for the prom at smcstandsup.weebly.com.
Donations will be accepted and will go to Memorial Regional Cancer Center in South Bend and the national Stand Up to Cancer organization.
The Stand Up to Cancer club is also collecting gently used formal dresses of all sizes for patients or survivors to use, if they like. Those interested in dropping off dresses may leave them at the Welcome Center at the edge of campus. Anyone with questions about the event, please email club president Devon Graham at dgraha01@saintmarys.edu.
*Current patients being treated for cancer should check with his/her physician before attending this event.
About Saint Mary's College: Saint Mary's College, Notre Dame, Ind., is a four-year, Catholic, women's institution offering five bachelor's degrees and more than 30 major areas of study. Saint Mary's College has six nationally accredited academic programs: social work, art, music, teacher education, chemistry and nursing. Saint Mary's College ranks among the top 100 "Best National Liberal Arts Colleges" for 2013 published by U.S. News. Founded in 1844, Saint Mary's is a pioneer in the education of women, and is sponsored by the Sisters of the Holy Cross.