"Symposium on Women's Incarceration," A Justice Education Program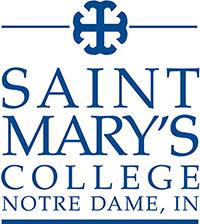 Contact:
Gwen O'Brien
Director of Media Relations
Saint Mary's College
(574) 284-4579
November 18, 2013 (Notre Dame, Ind.)—The Justice Education program at Saint Mary's College invites the College and South Bend-area communities to attend the "Symposium on Women's Incarceration," a daylong discussion and dialogue about gender, incarceration, and justice. The event, which is free of charge, will take place at the Catholic liberal arts women's college on Tuesday, Dec. 3 from 9:15 a.m. to 3:30 p.m. in Vander Vennet Theatre in the Student Center. Attendees may come and go as they please. Click for a campus map.
This day-long event will gather ex-offenders, faith communities, practitioners, advocates, community organizers, and corrections professionals to address the crisis of mass incarceration and the unique challenges faced by women entering and exiting incarceration. 
"The symposium is designed to facilitate a dialogue about the crisis of incarceration in our own community and to provide a context for both examining the crisis and developing solutions grounded in the principles of justice, equality, dignity, and solidarity," explained Adrienne Lyles-Chockley, visiting philosophy professor who heads the Justice Education program at Saint Mary's College.
Lyles-Chockley will offer the opening and closing remarks at the fast-paced symposium. Other speakers will include:
9:30 a.m.
Father David T. Link , dean emeritus of the University of Notre Dame Law School, prison reform activist, chaplain at the Indiana State Prison will offer the keynote address on the crisis of mass incarceration.
10:30 a.m.
Pat Hosea , ex-prisoner advocate, co-director of Inbound, will offer the plenary speech on reentry support services on the challenges faced by female ex-offenders.
11 a.m.
Patricia A. Marvel , L.M.H.C., L.C.A.C., assistant director of St. Margaret's House will speak on gender issues regarding reentry.
11:15 a.m.
Thereasa Morales , Regina Perkins, Shenica Crawford, Marcita Riley, and Connalita Stewart will speak as ex-offender advocates. 
12:30 p.m.
Cheryl Ashe , founder of Ex-Offender Information and Referral Services, will talk about n ways to help female ex-offenders.
1 p.m.
Sister Sue Kintzele , CSC, director of The Bail Bond Project, will discuss advocacy for the incarcerated poor.
1:30 p.m.
Sharon McBride , director of St. Joseph County Community Corrections Ducomb Center; Maria Kaczmarek, executive director of Dismas House South Bend; and Debie Coble, president and CEO of Goodwill Industries of Michiana, will speak about collaborative strategies for creating social justice.
2:30 p.m.
Fr. James Bracke, CSC, and Fr. Tom McNally, CSC , prison ministers, will talk about spiritual responses to the crisis of incarceration.
For more information about the event, please contact Lyles-Chockley at alylesch@saintmarys.edu.
About Saint Mary's College: Saint Mary's College, Notre Dame, Ind., is a four-year, Catholic residential, women's liberal arts college offering five bachelor's degrees and more than 30 major areas of study, such as business, nursing, art, chemistry, and social work. The College's single-gender environment has been proven, in study after study, to foster confidence, ethical leadership, and strong academic success. Saint Mary's College ranks 76 among the 248 "Best National Liberal Arts Colleges" for 2014 published by U.S. News and World Report. Founded in 1844 by the Sisters of the Holy Cross, Saint Mary's College's mission is to educate women and prepare them for postgraduate success whether it's a first job, graduate school, or postgraduate service.