Campuses and Organizations to Host Take Back the Night Activities, April 25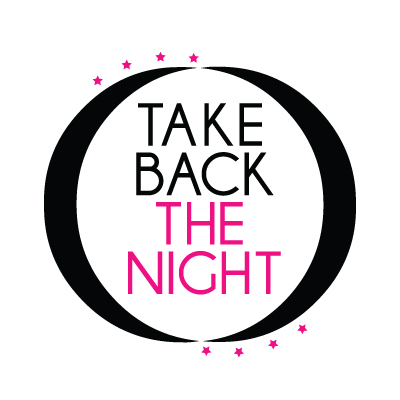 Contact:
Gwen O'Brien
Director of Media Relations
Saint Mary's College
Notre Dame, Ind. 46556
(574) 284-4579
April 17, 2013 (Notre Dame, Ind.)—In honor of National Sexual Assault Awareness Month, members of the Michiana community are invited to raise awareness and break the silence surrounding violence and abuse by attending a Take Back the Night event on Thursday, April 25. Saint Mary's College and the University of Notre Dame, Indiana University South Bend, and S-O-S, the rape crisis center for St. Joseph County, will hold their three annual events on the same evening, a date set by the National Take Back the Night Foundation. The first Take Back the Night event in the United States was held in 1975 and such events have taken place annually in the South Bend region for more than 10 years.
The public is encouraged to attend the S-O-S of the Family Justice Center event and the event at Indiana University South Bend. The events at Saint Mary's College and the University of Notre Dame are intended for students, faculty, and staff at the campuses. The media may cover everything but the Speak Outs, in order to respect the privacy of those who intend to share their personal stories. Click for more information on TBTN, the history of the event, and the national foundation.
According to Connie Adams, director of the Belles Against Violence Office at Saint Mary's College, "Take Back the Night provides a space for individuals impacted by violence and abuse to shatter the silence often accompanying sexual assault, relationship violence, and stalking. It also allows our community to demonstrate our commitment to prevent violence from happening."
Saint Mary's College and the University of Notre Dame Event – 5:30 p.m.
Notre Dame and Saint Mary's are joining together, through the Belles Against Violence Office and the Gender Relations Center, to sponsor this event. Students, faculty, and staff from both campuses are welcome to participate. The event will launch at 5:30 p.m. at Saint Mary's near Lake Marian, followed by a walk to the Grotto at Notre Dame. At 6 p.m., a candlelight vigil service will take place at the Grotto followed by a march around the Notre Dame campus at approximately 6:30 p.m. Survivors and allies are invited to share at the Speak Out in the Hospitality Room of the South Dining Hall at Notre Dame. Hospitality will follow, including dinner, at the conclusion of the Speak Out.
S-O-S of the Family Justice Center Event (Open to general public) – 7 p.m.
The public is invited to take part in this S-O-S event. It will be the 11th year for it. It will begin on the Main Street steps of the St. Joseph County Courthouse at 7 p.m. There will be comments from the St. Joseph County Prosecutor's Office; Francine Henley, sexual assault nurse examiner program coordinator at St. Joseph Regional Medical Center; Kasandra Adams of Indiana Coalition Against Sexual Assault; as well as the readings of a survivor's statement and the Sexual Assault Awareness Month Proclamation from the Governor's Office. A mile-long walk will then begin, pausing in front of the Morris Performing Arts Center to observe the White Flag Project display. The march will conclude at the County City Building lobby for a Speak Out and closing ceremony. For more information on S-O-S, visit .  
Indiana University South Bend Event – 8 p.m.
This Indiana University South Bend event, sponsored by Women's and Gender Studies, will start with a gathering and speakers at 8 p.m. in the Wiekamp Hall courtyard (facing the campus center). Participants are invited to bring signs to carry, or come early to make a sign before the march. After the march through campus, participants will gather at the central fountain for a candlelight ceremony. There will then be a Speak Out. All members of the campus and community are welcome to take part in the public stand against violence and commit to being activists for change. 
National statistics indicate that one out of every six women will be sexually assaulted during their lifetime; college-aged women are four times more likely to be sexually assaulted; and 60 percent of sexual assaults go unreported. Victims of sexual assault are three times more likely to suffer from depression; 13 times more likely to abuse alcohol; and 26 times more likely to abuse drugs. In addition, one in every six women in the United States experience stalking in their lifetime and more than half of female stalking survivors have experienced stalking before the age of 25 (Sources: Rape, Abuse & Incest Network; Centers for Disease Control and Prevention, National Intimate Partner and Sexual Violence Survey: 2010 Summary Report).
About Saint Mary's College: Saint Mary's College, Notre Dame, Ind., is a four-year, Catholic, residential, women's liberal arts college offering five bachelor's degrees and more than 30 major areas of study, such as business, nursing, art, chemistry, and social work. The College's single-gender environment has been proven, in study after study, to foster confidence, ethical leadership, and strong academic success. Saint Mary's College ranks among the top 100 "Best National Liberal Arts Colleges" for 2013 published by U.S. News. Founded in 1844 by the Sisters of the Holy Cross, Saint Mary's College's mission is to educate women and prepare them for postgraduate success whether it's a first job, graduate school, or postgraduate service.