Marketing Workshop Offered by Women's Entrepreneurship Initiative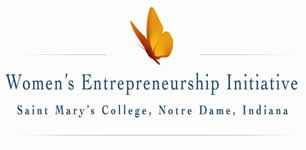 Contact:
Gwen O'Brien 
Director of Media Relations
Saint Mary's College
(574) 284-4579
May 31, 2012 (Notre Dame, Ind.)—The Women's Entrepreneurship Initiative (WEI) at Saint Mary's College will host a free marketing workshop for local women business owner/operators titled "The 6 Key Steps in Developing Your Marketing Strategy." The event will be held from 9-10:30 a.m. on Tuesday, June 12 in Room 145 of Spes Unica Hall on the Saint Mary's College campus. To register for the seminar, email wei@saintmarys.edu or call (574) 284-5262. Space is limited. Click for a campus map.
The workshop will explore the discipline and process in developing a marketing strategy in a rapidly changing marketplace. There will be real life examples from companies like Mama Mary's Pizza Crusts, Cycle Group cat litter, Adobe Drywall, Crystal Mountain Water, and Lowe's Corporation.
The facilitator is Glenn J. Hansel, who has more than 40 years of marketing and business experience with companies such as Wilson Foods, Hardee's Restaurants, Sara Lee, Edward Lowe Industries, and Whirlpool Corporation. He has extensive experience in brand and corporate marketing, national advertising, sales management, and business management and operations. Hansel earned a bachelor's degree from Wartburg College and completed Advanced Accelerated Studies in Strategic Marketing at the Harvard University School of Business. In 1995 he founded and served as president of Compass Advertising and Marketing where he provided marketing and business consulting to clients nationwide. He formed Hansel & Associates in 1998 to provide senior level business consulting to small, growing businesses and guidance in developing turn-around strategies for struggling businesses. He currently is a vice president and facilitator with Renaissance Executive Forums Northern Indiana.
The marketing workshop is co-sponsored by WEI, KeyBank's Key4Women® initiative, the U.S. Small Business Administration (SBA.gov), and 1st Source Bank. This event is an example of one of WEI's primary goals: to partner with community businesses, non-profits and organizations to provide financial and business education services to women entrepreneurs in the Michiana region.
About the Women's Entrepreneurship Initiative (WEI): In 2009, the College received a $245,000 Small Business Administration grant to support women's entrepreneurship programming in the South Bend community, which led to the creation of WEI. The initiative was developed through the collaborative efforts of the Department of Business Administration and Economics (BUEC) and the staff of the Center for Women's Intercultural Leadership (CWIL). Through WEI, which got underway in the spring semester, the College is partnering with community businesses, non-profits and organizations to provide a number of financial and business education services to women entrepreneurs. WEI is pronounced "we."
About Saint Mary's College: Saint Mary's College, Notre Dame, Ind., is a four-year, Catholic, women's institution offering five bachelor's degrees and more than 30 major areas of study. Saint Mary's College has six nationally accredited academic programs: social work, art, music, teacher education, chemistry and nursing. Saint Mary's College ranks among the top 100 "Best National Liberal Arts Colleges" for 2012 published by U.S.News and World Report. Founded in 1844, Saint Mary's is a pioneer in the education of women, and is sponsored by the Sisters of the Holy Cross.