College Announces New Director of Gift Planning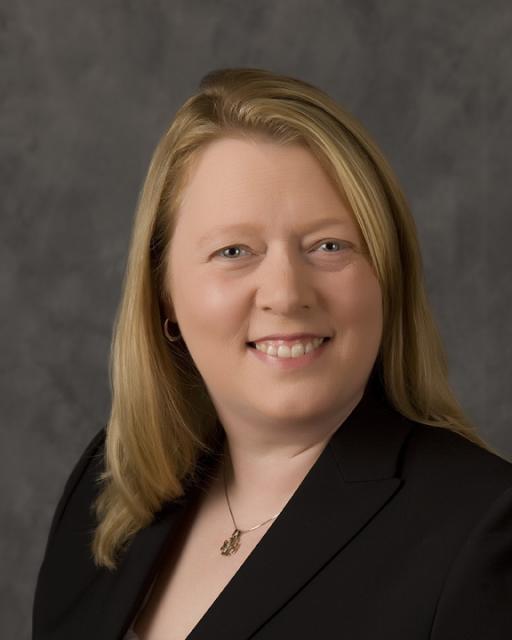 Jennifer Winnett Denniston '98 Contact:
Gwen O'Brien
Director of Media Relations
Saint Mary's College
(574) 284-4579
December 10, 2012 (Notre Dame, Ind.)—Saint Mary's College is pleased to announce and welcome Jennifer Winnett Denniston '98 as director of gift planning. Denniston began her position earlier this fall.
In her new position Denniston serves as the primary representative for the Mother Pauline Society, the College's gift planning society. Denniston works with alumnae and friends of the College as Saint Mary's gift planning representative for the development and administration of a comprehensive gift-planning program. Denniston fills the position of 
Jo Ann MacKenzie '69 who is retiring after nearly 25 years of service to her alma matter.
Denniston enters her position with a wealth of knowledge about tax and estate planning after five years of private practice experience as a licensed attorney in the field. Prior to entering the practice of law she worked as a banking professional overseeing bank operations as well as counseling clients in the area of investment and retirement planning. 
"I'm thrilled that Jennifer has joined our team as the Director of Gift Planning. She is a proud alumna of Saint Mary's and a seasoned tax and estate planning professional with a law degree from Indiana University," said Libby Gray '93, director of development at Saint Mary's.
"We are fortunate that she has had time to gain valuable background and insights from Jo Ann before her retirement. Jennifer's passion for Saint Mary's, along with her legal background in tax and estate planning make her a perfect fit for this position," Gray remarked.
Denniston earned a law degree from the Indiana Maurer School of Law, with a concentration in taxation and highest-grade honors in estate planning. She earned a master's degree from Indiana Wesleyan University in business management. At Saint Mary's she majored in both mass communication and political science.
"I am thrilled to be back home at Saint Mary's to help make it possible for future generations of young women to have the same excellent educational opportunities that I was so blessed to experience," Denniston said.
About Saint Mary's College: Saint Mary's College, Notre Dame, Ind., is a four-year, Catholic, women's institution offering five bachelor's degrees and more than 30 major areas of study. Saint Mary's College has six nationally accredited academic programs: social work, art, music, teacher education, chemistry and nursing. Saint Mary's College ranks among the top 100 "Best National Liberal Arts Colleges" for 2013 published by U.S. News. Founded in 1844, Saint Mary's is a pioneer in the education of women, and is sponsored by the Sisters of the Holy Cross.