World Cinema Festival, Feb. 3-7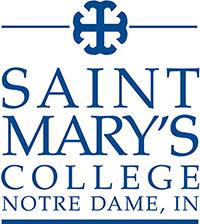 Contact:
Gwen O'Brien
Director of Media Relations
Saint Mary's College
(574) 284-4579

January 21, 2014 (Notre Dame, Ind.)—The Saint Mary's College Center for Women's Intercultural Leadership (CWIL) will host the World Cinema Festival, Monday, Feb. 3 through Friday, Feb. 7. This annual event, which is free and open to the public, will feature five films in the original language with English subtitles over the course of five nights. Each will be shown at 7 p.m. in the Vander Vennet Theatre on the ground level of the Student Center. Click for a campus map.
Mana Derakhshani, associate director of CWIL, director of the Intercultural Studies Program, and a professor in the Department of Modern Languages, noted that the festival complements the College's efforts to expose the community to the global context. This year's films come from Argentina, Quebec, Iran, Malaysia, and China.
"Saint Mary's World Cinema Festival continues to support the ongoing internationalization of the curriculum and the College community. In addition, the festival brings to light the rich cinematic body of work that is being produced outside of the United States," she said. "It should be noted that as a women's college, Saint Mary's strives to showcase films directed by women or films with strong female characters. We hope the Michiana community will appreciate the variety and quality of this year's festival offerings."
World Cinema Film Festival Schedule:
Monday, Feb. 3
La Mujer Sin Cabeza (The Headless Woman)
Directed by Lucrecia Martel
2008, 87 minutes
Spanish (English subtitles)
This Argentine thriller chronicles the psychological descent of the film's main character, Vero. While driving she hits an unknown object and is unable to determine if it is a person or an animal. Plagued by her uncertainty, Vero becomes psychotic, eventually enduring a complete emotional and mental breakdown.
Tuesday, Feb. 4
Incendies
Directed by Denis Villeneuve
2010, 139 minutes
French, Arabic, English (English subtitles)
Following their mother's last wishes, twins Jeanne and Simon set out to the Middle East in search of answers regarding their family history. This Quebec-made film, based on Wajdi Mouawad's acclaimed play, narrates their journey. Traveling to a foreign place, this brother and sister are unaware of the daunting truths they may find and their secret roots they will discover.  
Wednesday, Feb. 5
A Separation
Directed by Asghar Farhadi
2011, 123 minutes
Persian (English subtitles)
A Separation illustrates the struggles of an Iranian middle class couple faced with the decision to better their child's life or look after a parent suffering from Alzheimer's disease. The director presents the tension between social opportunities and moral obligations. Aiming to pursue different objectives, the couple separates but questions whether any option will leave either of them truly satisfied. 
Thursday, Feb. 6
Talentime
Directed by Yasmin Ahmad
2009, 120 minutes
Malay, Tamil, English (English subtitles)
Written and directed by Yasmin Ahmad, Talentime is a Malaysian musical comedy about a group of students as they mature and prepare to enter the real world. Strung together by a collection of beautiful vocal pieces, the film accounts their triumphs as well as their distresses. The film presents the challenges that these young students face balancing school, relationships, family, and their own aspirations.
Friday, Feb. 7
Autumn Gem
Director by Rae Chang and Adam Tow
2009, 56 minutes
English, Mandarin (English subtitles)
Autumn Gem is a documentary unveiling the life of Qiu Jin, China's first feminist. Directors Rae Chang and Adam Tow share Jin's remarkable story and her determination to improve women's rights in 20th-century China. Challenging China's traditional gender roles and striving for equal opportunities for women, Jin is admired today for her courage and heroism.
About Saint Mary's College: Saint Mary's College, Notre Dame, Ind., is a four-year, Catholic, residential, women's liberal arts college offering five bachelor's degrees and more than 30 major areas of study, such as business, nursing, art, chemistry, and social work. The College's single-gender environment has been proven, in study after study, to foster confidence, ethical leadership, and strong academic success. Saint Mary's College ranks 76 among the 248 "Best National Liberal Arts Colleges" for 2014 published by U.S. News and World Report. Founded in 1844 by the Sisters of the Holy Cross, Saint Mary's College's mission is to educate women and prepare them for postgraduate success whether it's a first job, graduate school, or postgraduate service.