World Cinema Festival Films Announced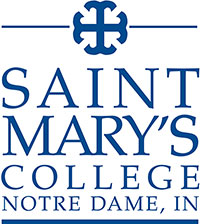 Contact:
Gwen O'Brien
Director of Media Relations
Saint Mary's College
(574) 284-4579
January 5, 2015 (Notre Dame, Ind.)—The Saint Mary's College Center for Women's Intercultural Leadership (CWIL) will host the World Cinema Festival, Tuesday, Jan. 27 through Thursday, Jan. 29. This annual event, which is free and open to the public, will feature three films in the original language with English subtitles over the course of three nights. Each will be shown at 7 p.m. in the Vander Vennet Theatre on the ground level of the Student Center. Click for a campus map.
Mana Derakhshani, associate director of CWIL, director of the Intercultural Studies Program, and a professor in the Department of Modern Languages, noted that the festival complements the College's efforts to expose the community to the global context. The films are directed by women filmmakers and were produced outside the U.S.
"Saint Mary's World Cinema Festival continues to support the ongoing internationalization of the curriculum and the College community. In addition, the festival brings to light the rich cinematic body of work that is being produced outside of the United States," she said. "As a women's college, Saint Mary's strives to showcase films directed by women or films with strong female characters. We hope the Michiana community will appreciate the variety and quality of this year's festival offerings."
World Cinema Festival Schedule:
Tuesday, Jan. 27
Wadjda
Directed by Haifaa Al-Mansour
Arabic with English subtitles
This 2012 film is about Wadjda (Waad Mohammed) an 11-year-old Saudi girl, who dreams of having a green bicycle, so she can race against her friend Abdullah, a boy from her neighborhood. What makes Wadjda special is that she refuses to be like the other girls, who are told that it isn't acceptable for females to ride bicycles.
Wednesday, January 28
Queen
Directed by Vikas Bahl
Hindi with English subtitles
This 2014 film is about a young woman from a traditional family in India who sets out on a solo honeymoon after her marriage gets cancelled. This film recounts the story of her discovery of her independence and her identity.
Thursday, Jan. 29
So Young
(original title: Zhi wo men zhong jiang shi qu de qing chu)
Directed by Wei Zhao
Mandarin and English with subtitles
In this 2013 film, 18-year-old Zheng arrives on her college campus and discovers the diverse experiences of university life. It is a confusing and exciting world of love and friendship that will prepare her for life after college.
About Saint Mary's College: Saint Mary's College, Notre Dame, Ind., is a four-year, Catholic, residential, women's liberal arts college offering five bachelor's degrees and more than 30 major areas of study, such as business, nursing, art, chemistry, and social work. By the fall of 2015, pending accreditations anticipated in the spring, Saint Mary's College will offer two graduate degrees: a Master of Science and a Doctorate. All programs that fall under these degrees are co-educational and include a Master of Science in Data Science, a Master of Science in Speech Language Pathology, and a Doctorate of Nursing Practice. Founded in 1844 by the Sisters of the Holy Cross, Saint Mary's College's mission is to educate students, develop their talents, and prepare them to make a difference in the world. Saint Mary's College ranks among the top 100 Best National Liberal Arts Colleges for 2015 published by U.S. News & World Report.