Annual "Take Back the Night" Event is April 24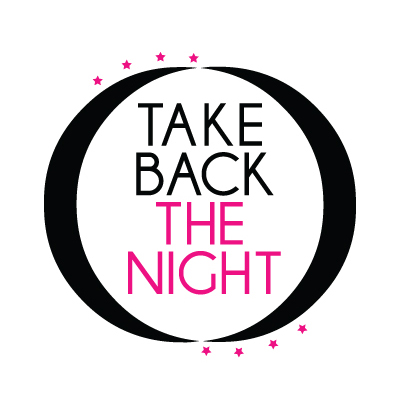 Contact:
Gwen O'Brien
Director of Media Relations
Saint Mary's College
Notre Dame, Ind. 46556
(574) 284-4579
April 23, 2014 (Notre Dame, Ind.)—The Saint Mary's College Belles Against Violence Office will once again team up with the University of Notre Dame's Gender Relation Center to promote National Sexual Assault Awareness Month through the annual Take Back the Night event. Members of the Michiana community are invited to attend a series of activities Thursday evening, April 24, to raise awareness and break the silence surrounding violence and abuse.
National statistics indicate that that one out of every six women will be sexually assaulted during their lifetime; college-aged women are four times more likely to be sexually assaulted; and 60 percent of all sexual assaults go unreported. Victims of sexual assault are also three times more likely to suffer from depression; 13 times more likely to abuse alcohol; and 26 times more likely to abuse drugs. In addition, one in every six women in the United States experience stalking and more than half of female stalking survivors have experienced it before the age of 25 (Sources: Rape, Abuse & Incest Network; Centers for Disease Control and Prevention, National Intimate Partner and Sexual Violence Survey: 2010 Summary Report).
Connie Adams, director of the Belles Against Violence Office (BAVO) at Saint Mary's, is a primary planner of the event. "This is one of the few events hosted annually which offers the opportunity for those directly impacted by sexual violence to share their stories. I hope that it provides healing for both individuals impacted by sexual assault, but also our larger Holy Cross community," she said.
Take Back the Night at Saint Mary's will begin at 5 p.m. with a "Kick-Off" near Lake Marian. From there, participants will walk to the Grotto at Notre Dame, where a candlelight vigil will be held at 5:30 p.m. There will be a march around the Notre Dame campus around 6 p.m.
"By beginning the event with a candlelight vigil, our efforts are centered in prayer and faith. I believe it truly deepens our solidarity and reignites our commitment to prevention," Adams said. "I have witnessed survivors empowered through their participation."
The final portion of the program is a Speak Out held at Legends of Notre Dame, where survivors or other individuals who have been impacted by sexual violence will be given the opportunity to share their stories in a safe and supportive environment. That portion of the event is closed to the media. The Speak Out will be followed by dinner, hospitality, and a short performance by Bellacapella, Saint Mary's very own women's a cappella group.    
Co-sponsors include Student Government Association, Notre Dame's Committee on Sexual Assault Prevention, PrismND, Shades of Ebony, Campus Ministry, and Men Against Violence.
About Saint Mary's College: Saint Mary's College, Notre Dame, Ind., is a four-year, Catholic, residential, women's liberal arts college offering five bachelor's degrees and more than 30 major areas of study, such as business, nursing, art, chemistry, and social work. The College's single-gender environment has been proven, in study after study, to foster confidence, ethical leadership, and strong academic success. Saint Mary's College ranks 76 among the 248 "Best National Liberal Arts Colleges" for 2014 published by U.S. News and World Report. Founded in 1844 by the Sisters of the Holy Cross, Saint Mary's College's mission is to educate women and prepare them for postgraduate success whether it's a first job, graduate school, or postgraduate service.