Center for Spirituality hosts endowed lecture series on interreligious dialogue
January 29, 2018 (Notre Dame, Ind.) — Saint Mary's College Center for Spirituality is proud to announce the speakers for the annual Endowed Spring Lecture Series titled, "Religions in Conversation." The lectures, given by distinguished scholars from across the country, are free and open to the public.
INTERRELIGIOUS SOLIDARITY AND PEACEKEEPING
Kwok Pui-Lan, PhD, distinguished visiting professor of theology, Emory University
Thursday, February 22, 7 p.m.
Madeleva Hall, Carroll Auditorium
Kwok Pui-Lan's primary research focuses on Asian feminist theology and postcolonial theology. She has written or edited 20 books in English and Chinese. She has also taught at the Chinese University of Hong Kong, Auburn Theological Seminary, Union Theological Seminary, and Yale Divinity School.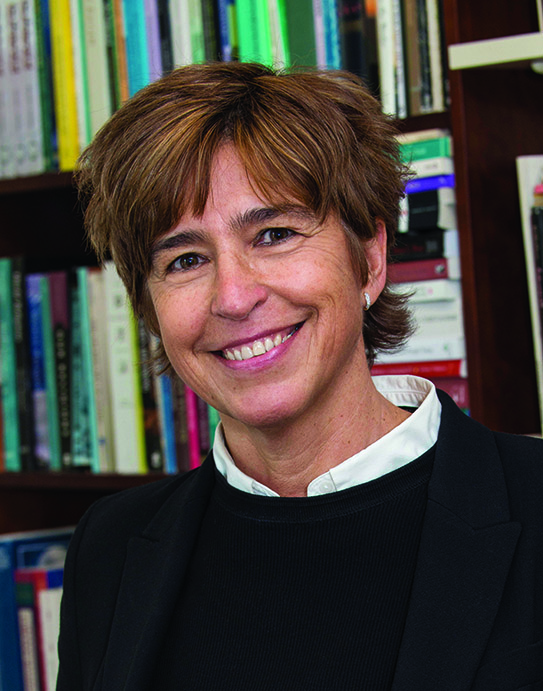 WOMEN AND INTERRELIGIOUS DIALOGUE
Catherine Cornille, PhD, professor of comparative theology, Boston College
Tuesday, April 10, 7 p.m. 
Madeleva Hall, Carroll Auditorium
Catherine Cornille's expertise focuses on South Asia, religion, and philosophy. Her research interest is in the theology of religions, more specifically the theory of interreligious dialogue. Her most recent book is Christian Identity between Secularity and Plurality (co-authored with Jeffery Bloechl).
"The 2018 Endowed Spring Lectures provide an opportunity to probe the value of interreligious dialogue and engagement in a world with many social problems," said Arlene Montevecchio, director of the Center for Spirituality. "Interreligious dialogue as a spiritual practice and as a tool to create peace and justice will be explored by esteemed scholars Kwok Pui-Lan and Catherine Cornille."
These lectures are sponsored by the Saint Mary's College Annual Endowed Lecture Series Fund. More information on the Center for Spirituality and lecture series can be found here.
About Saint Mary's College: Celebrating 175 years of empowering women to make a difference in the world, Saint Mary's College is recognized as a pioneer in the education of women. A Catholic, liberal arts institution in Notre Dame, Indiana, the College offers more than 50 academic programs and also offers co-educational master's degrees in data science, speech language pathology, autism studies, and a Doctorate of Nursing Practice.
Contact for News Media: Haleigh Ehmsen, Assistant Director of Integrated Communications, Saint Mary's College, hehmsen@saintmarys.edu (574) 284-5343
Written by Caitlin Blum '18, media relations intern and business administration major with a concentration in marketing.