Two seniors selected for Orr Fellowship, Indianapolis-based mentorship
April 23, 2019 (Notre Dame, IN) — This year, two members of the Saint Mary's graduating class have been selected for the honorable Governor Bob Orr Indiana Entrepreneurial Fellowship. Ashlyn Maes '19 and Maura Newell '19, have both been chosen to receive the fellowship and have accepted job offers in Indianapolis, IN. The prestigious two-year program places recent graduates in a variety of Indianapolis-based companies that are committed to mentorship. Fellows are provided with full-time work, 100 other Orr fellows as peers, and a unique, challenging curriculum for career development.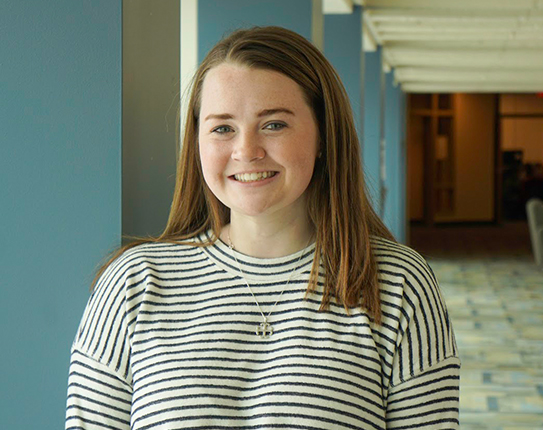 Newell, originally from Alexandria, Virginia, has a double major in political science and communication studies, with minors in business administration and public policy at Notre Dame. She is also the vice president of finance for the Saint Mary's Student Government Association and a co-chair for the class gift campaign.
Newell already has big plans for her Orr Fellowship experience. She has accepted a position at IU Health, and will be working with the company in three, eight month-long rotations in various aspects of the company. Her rotations will likely be in marketing, healthcare policy, or public policy.
"The multiple opportunities for continued learning the fellowship offered seemed like the perfect opportunity for me to explore more options over the next two years while I continued to try and decide where my interests would take me," Newell said.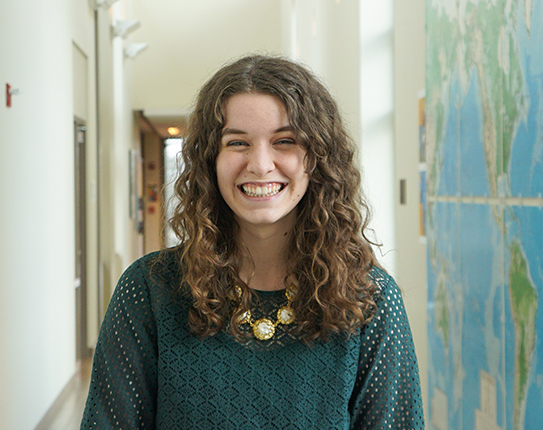 Maes is a Spanish and global studies major with concentrations in global business administration and mathematics from Goshen, Indiana who values individuality and personability. She hopes to challenge herself at KAR Auction Services, a group of companies that provides sellers and buyers across the industry with re-marketing solutions. Maes was immediately enamored with the company and impressed by the love the employees expressed for their jobs.
"Overall, I could not be more thrilled with my commitment to Orr Fellowship and am excited to experience the growth it will undoubtedly bring," Maes said.
About Saint Mary's College: Celebrating over 175 years of empowering women to make a difference in the world, Saint Mary's College is recognized as a pioneer and continued force in the education of women. A Catholic, liberal arts institution in Notre Dame, Indiana, the College offers more than 50 undergraduate academic programs and also offers co-educational master's degrees.
Contact for News Media: Haleigh Ehmsen, Assistant Director of Integrated Communications, Saint Mary's College, hehmsen@saintmarys.edu (574) 284-5343