Saint Mary's College SPARK Business Accelerator Launches under New Leadership
August 10, 2018 (Notre Dame, Ind.) — The Saint Mary's College Women's Entrepreneurship Initiative (WEI) is proud to announce this year's SPARK Women's Business Accelerator cohort will mark 200 participants in the seven years of the program. Under the new leadership of Willow Wetherall, former director of community engagement for the Renaissance District, the SPARK program seeks aspiring women business owners to join the fall 2018 sessions.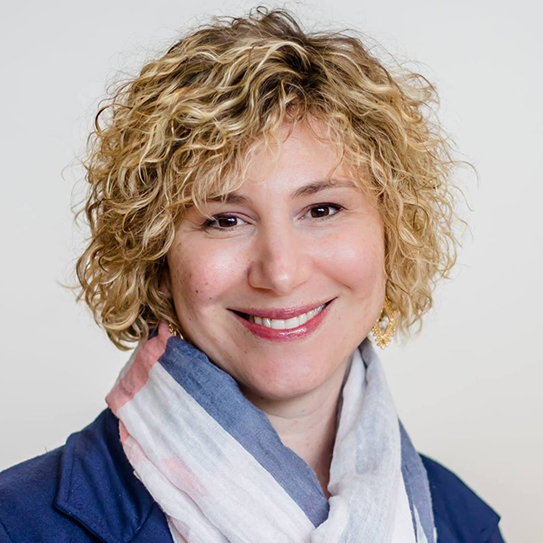 With nearly 80 local business launched, the 11-week program guides local high-potential, under-resourced women entrepreneurs to economic empowerment. SPARK's mission is to explore viability of a business and establish financial health through sessions taught by local business owners, leaders, and professionals. Participants create a business plan, implement marketing strategies, generate promotional materials, and learn many skills including time management, bookkeeping, and attaining a business loan.
A former SPARK participant herself, prior to coming to Saint Mary's, Wetherall was involved with organizing the annual Engaging Women Conference hosted by the Women's Entrepreneurship Initiative. She is a highly motivated leader and entrepreneur, who has brought revenue, industry, and creativity to South Bend through social diversity and economic inclusivity during her eight years of experience working on large-scale development projects and city revitalization.
"We are thrilled to welcome Willow to Saint Mary's to lead the Women's Entrepreneurship Initiative. Her enthusiastic leadership and experience in establishing and managing business partnerships in the South Bend community will help us to further the mission of the College to empower women to make a difference," Provost Nancy Nekvasil said.
Some of the businesses launched in the community include:
If you are a current or aspiring small business owner, please attend an information session to see if SPARK is right for you. The accelerator begins Tuesday, September 18, 2018 and runs through Tuesday, December 4, 2018. There is a $25 application fee and a $325 tuition fee.
Those interested in more information about being involved in SPARK as a facilitator, mentor, or volunteer can email Willow Wetherall, interim director of the Women's Entrepreneurship Initiative at wei@saintmarys.edu or wwetherall@saintmarys.edu.
About Saint Mary's College: Celebrating over 175 years of empowering women to make a difference in the world, Saint Mary's College is recognized as a pioneer and continued force in the education of women. A Catholic, liberal arts institution in Notre Dame, Indiana, the College offers more than 50 undergraduate academic programs and also offers co-educational master's degrees.
Contact for News Media: Haleigh Ehmsen, Assistant Director of Integrated Communications, Saint Mary's College, hehmsen@saintmarys.edu (574) 284-5343