Announcing New Vice President for Mission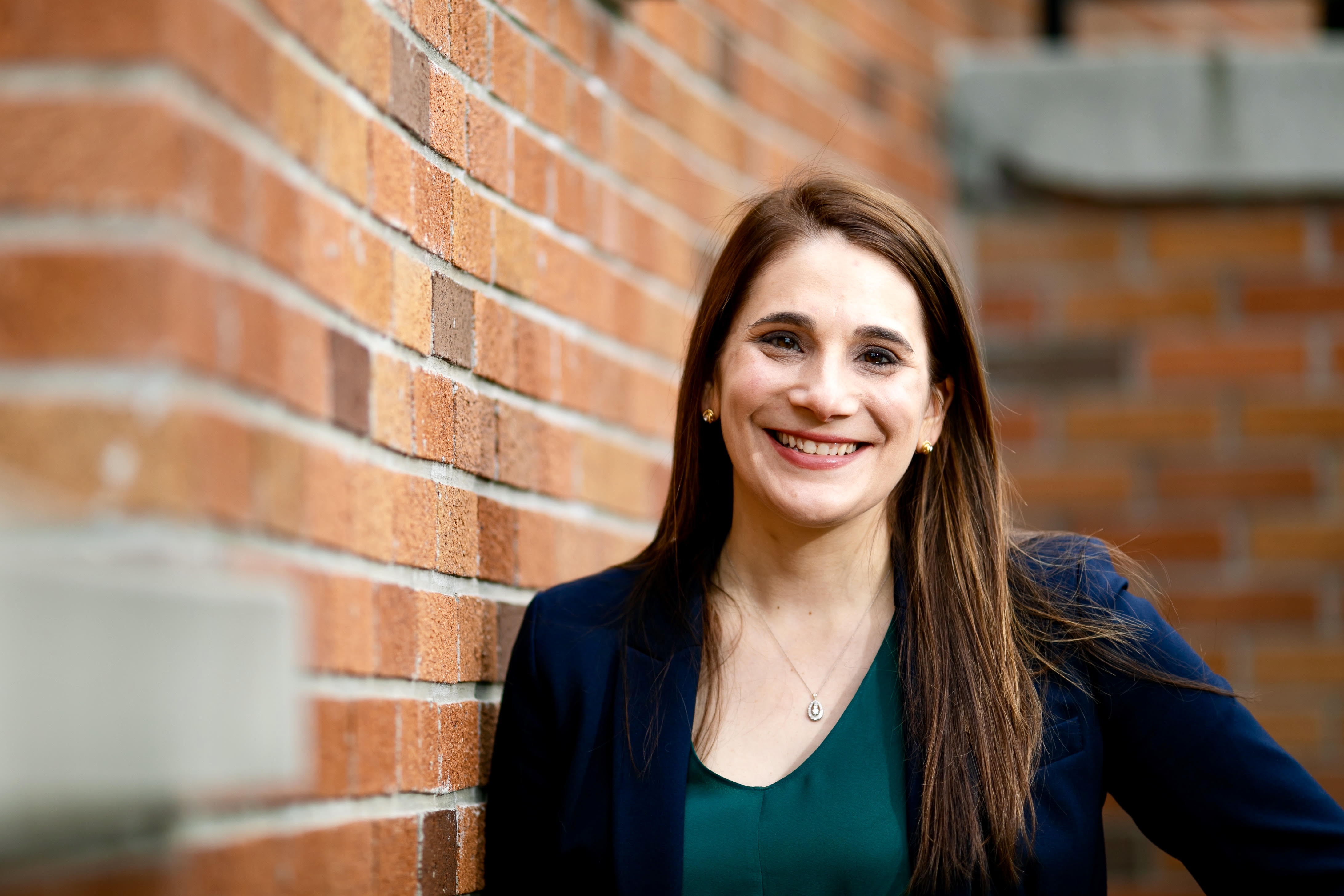 President Katie Conboy, Ph.D. is pleased to announce that Julianne Wallace, D.Min., will join her leadership team on August 1 as Vice President for Mission. Wallace comes to Saint Mary's from the Congregation of Holy Cross-US Province of Priests and Brothers in Notre Dame, Ind., where she has served as Director of Apostolic Mission and Charism since 2021.
Wallace is an experienced Mission leader, having spent five years at Alvernia University, a Franciscan institution in Reading, Pennsylvania with approximately 2,000 undergraduate students. There she served most recently as vice president for Mission and Ministry. Prior to Alvernia, she was associate director of Faith Formation, Worship, and Ministry at St. Bonaventure University. "Throughout her career," Conboy said, "Julianne Wallace has created environments that are open to learning and engagement. Especially in her earlier role as vice president for Mission, she brought forth specific strategies designed to deepen student, faculty, and staff understanding of the Catholic faith and the College mission. She has also found ways to support students from other faith traditions, partnered with the congregation of Bernadine Franciscan Sisters, and designed workshops for trustee education and engagement. I am delighted to welcome her to my leadership team and look forward to our collaboration."
As the inaugural director of apostolic mission and charism for the Congregation of Holy Cross-US Province, Wallace partnered with Holy Cross colleges and universities across the country to increase awareness of the distinct Holy Cross charism. She has also been involved in several projects with the Association of Catholic Colleges and Universities.
Wallace earned her Doctor of Ministry in educational leadership from the Virginia Theological Seminary in 2019, her Master of Theological Studies from Washington Theological Union in 2010, and her bachelor's degree in music performance from the University of Mary Washington in 2002.