Author Craig Ford Challenges Audience to Explore Religious Identity
Ford on campus as part of St. Thomas Aquinas Symposium
By Aaliyah Jones '24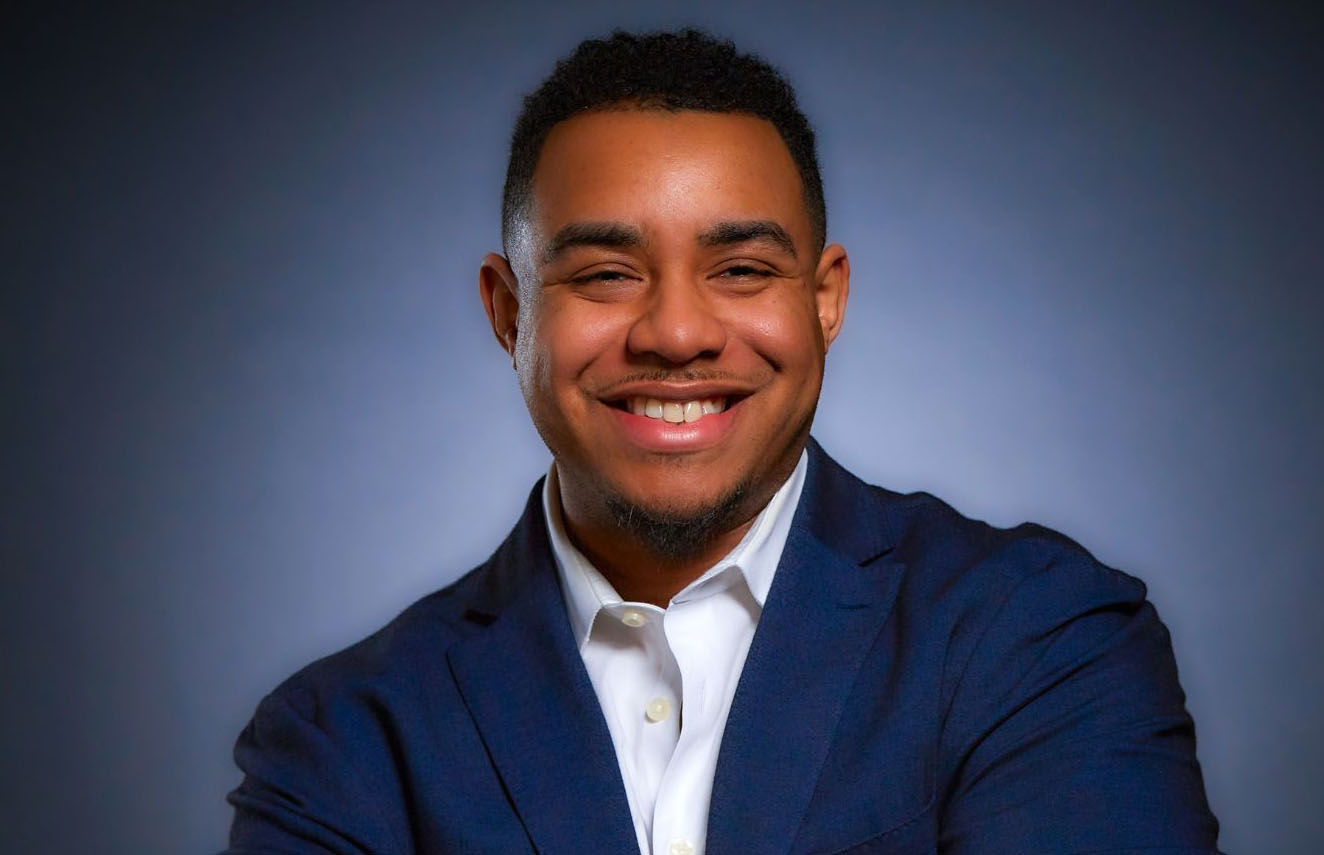 Saint Mary's College recently hosted a symposium featuring Dr. Craig Ford, a distinguished author, and professor, as well as an alumnus of the University of Notre Dame. The symposium was an enriching experience for our students and community as he touched on the importance of staying religious through the oppression and injustices prominent in today's world. Ford brought with him a wealth of knowledge and insights that inspired, educated, and challenged attendees to think critically through a fresh perspective rooted in a queer and black liberationist ideology. 
In an interview prior to his lecture, Ford stated that this symposium would provide students and faculty with a "space to process" where they can explore questions about religion and their personal religious identity in the context of the societal challenges we confront. He accomplished just that. There was discussion around Ford's book, Works of Art: Sexuality, Gender, Race and a New Theology of Embodiment. The book discusses the correlation between LGBTQ+ individuals and theology, highlighting the numerous significant shifts in societal perceptions of sexuality. In our interview, Ford said "if somehow we can see that through each of our particularities,"—such as race, sexuality, or gender—"all of these different embodiments provide insight on this universal notion of what it means to be human."
Ford came to campus as part of the 2023 Symposium on St. Thomas Aquinas. Professor Anita Houck first heard him speak at a national theological conference and was blown away by his presentation and his works. Houck felt it was important for Ford to speak at Saint Mary's due to his ability "to draw on classic sources to wrestle with and shed light on crucial contemporary issues."
Father Daniel Horan, a professor at Saint Mary's College, is colleagues with Dr. Ford through the graduate program at Boston College. Although the Symposium on St. Thomas Aquinas symposium is focused on a theological perspective through LGBTQ+ and people of color, Father Dan was active in encouraging everyone to come and participate in the conversation. Father Dan believes it's important for everyone to "hear from the experiences, the questions, the lived reality of folks who are different."
Aside from being a professor, theologian, and author, Ford is also an advocate for social justice. He views social justice as a process of hospitality. He believes we need to work on understanding each other and showing each other peace. Only then can we further enhance our comprehension of one another and learn about what we can do for each other to continue the peace. 
April 6, 2023