Celebrating Resilience Together

One ending is always the beginning of something new, whether it's the end of a college education or the end of a global pandemic. 
We celebrated this year's Commencement ceremony on Le Mans Green, with 350 members of the Class of 2021 and their families and friends. The ceremony in May marked the beginning of a new chapter for the graduates, but also marked the beginning of resuming gatherings and celebrating together after more than a year of physical distancing. 
Under a brilliant sun, President Katie Conboy, Ph.D., welcomed the graduates and their families, noting all the work students have put in to make it to this moment. "This day is the culmination of so much hard work on the part of our students, and many sacrifices on the parts of their families," she said. "It is our opportunity, all together, to celebrate their accomplishments and to send them off with all the pomp and circumstance they deserve."
Graduates lined the lawn in their caps, gowns, and French Cross masks at the largest gathering students, faculty, parents, family and friends have likely been to in the past year. Each student was permitted six guests for the outdoor ceremony. 
The speeches highlighted the theme of resilience as students have faced significant challenges and uncertainty during their final year at Saint Mary's. Nancy Nekvasil, Ph.D., former interim president of Saint Mary's and longtime biology professor, presented the commencement address. "I encourage each and every graduate here today to continue living a life of resilience. Discouragement will come. That is a part of life. But as you weather those tough times, you will find a strength you probably never knew you had," she said.
Nekvasil encouraged the Class of 2021 to take pride in their accomplishments and know that what they have endured has made them stronger. Each name was called and students were handed their diplomas, a symbol of their commitment to their education in various fields and a bright future. 
Conboy kept her closing charge to the Class of 2021 brief. She referenced a speech Sister M. Madeleva Wolff, CSC, gave in 1959 about the phrase "alma mater," which translates to "generous mother," meaning that place where one went to college becomes a mother of its students, or the mother of one's mind. 
"I hope for all of you, great discoveries, wherever the tides of life take you," Conboy said. "And I also hope those tides bring you back to Saint Mary's very often, because 'to be an alum,' Sister Madeleva said, 'is to bear on one's shoulders this mother of one's mind.'"
Saint Mary's has mothered the minds and prepared another class of graduates—during the challenges of a pandemic—to make a difference in the world.
Commencement Honorees
President's Medal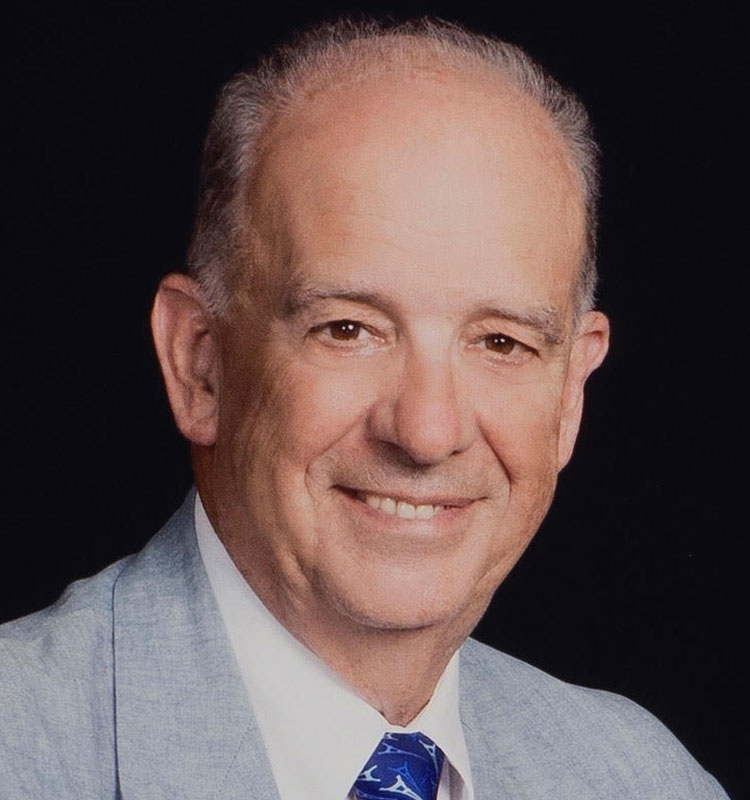 William Cushwa
Cushwa was devoted to Saint Mary's his entire career and served nine years as a member of the Saint Mary's College Board of Trustees. He was awarded this prestigious medal in May 2020, but his recognition was postponed due to COVID-19. Cushwa passed away September 8, 2020.
Honorary Degree Recipients
Three individuals received honorary degrees from Saint Mary's for their enduring commitment to the College. 
Nancy P. Nekvasil, Ph.D.
A beloved member of Saint Mary's community for 37 years, Nekvasil delivered the Commencement address to the Class of 2021. 
Sister Mary Louise Full '65, CSC
A member of the Board of Trustees for 17 years, Sister Mary Louise has been a dedicated member of the Saint Mary's community since she was in the Sisters of the Holy Cross's novitiate and an economics and business major at Saint Mary's.
Keith J. Egan, Ph.D.
Egan contributed greatly to the life of the College as an international scholar, faculty member, and founder of the Center for Spirituality. 
Words of Wisdom from the Valedictorians 
Kelly Harris, business administration with concentrations in finance and management
"As we leave this beautiful campus and venture into the world, I urge all of you to please hold onto hope. Not the hope of this world, but the unshakable hope which Jesus provides for all of us, in all circumstances."
Katie Jackson, speech language pathology with minors in gerontology and social work
"Leave this campus with joy and the knowledge that you and your abilities are valuable. Walk down The Avenue with that hard won sense of self-confidence that you so rightly deserve."
Stefanie Winnicki, global studies with a concentration in anthropology and minor in Mandarin Chinese from the University of Notre Dame 
"I encourage all of you to take a moment and reflect on where we find ourselves right now. We are all very different people, yet we all have unique abilities and talents. So much good can be done in this world if we all make a conscious effort."
---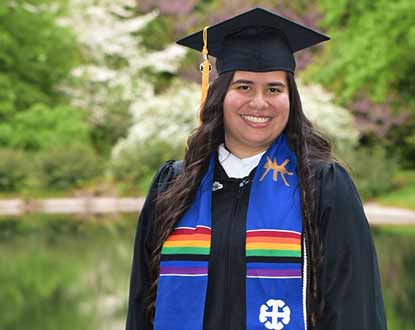 Lumen Christi Award & Saint Catherine Medal 
Jaqueline Rojas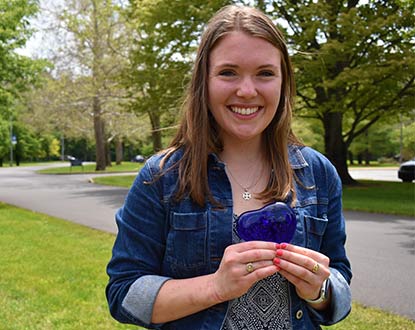 Outstanding Senior 
Addie Bobosky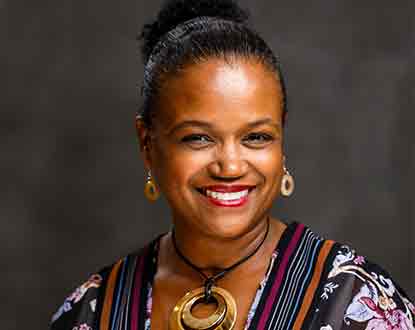 Madeleva Award
Noris Larkin, DNP