College Announces Margaret M. Hill Visiting Artist in Residence, Fall Theatre Production
October 30, 2017 (Notre Dame, Ind.) — The Saint Mary's College Department of Communication Studies, Dance, and Theatre is proud to welcome the 2017 Margaret Hill Guest Artists, Barbara Pitts McAdams and Meyung Kim of New York City's Tectonic Theater Project, creators of the well-known interview-based play The Laramie Project.
The Tectonic Theater Project has collected stories from Saint Mary's students, faculty, and staff to produce a show on diversity and inclusivity titled, Once a Belle…? Striving for Inclusivity. Shows will take place November 9-12 at Moreau Center for the Arts, Little Theatre, and tickets can be purchased by visiting saintmarys.edu/Tickets, calling (574) 284-4626, or stopping by the box office in O'Laughlin Auditorium.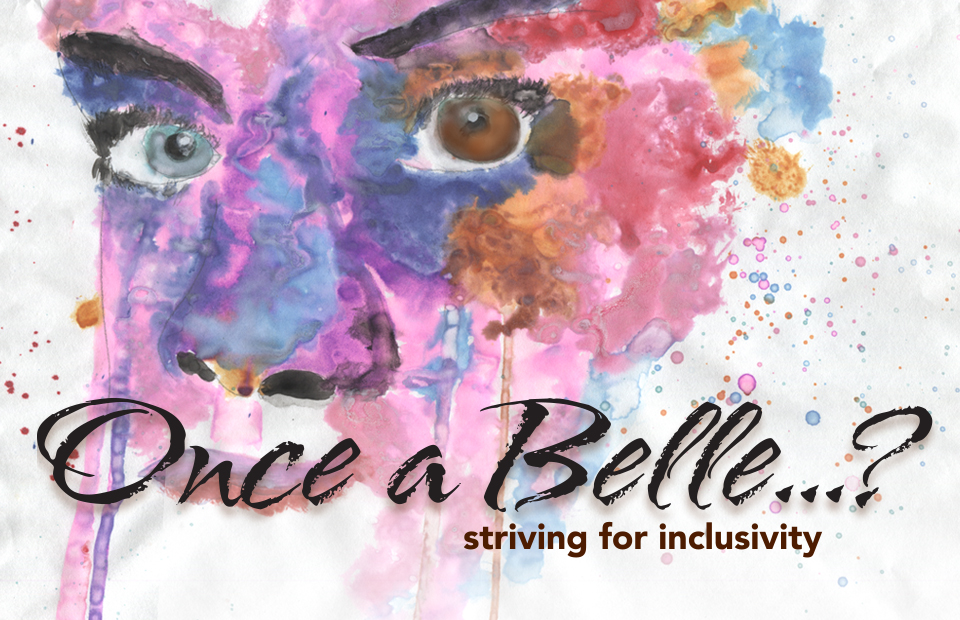 The project has engaged the Saint Mary's community broadly over the past 10 months. Guest artists Barbara Pitts McAdams and Meyung Kim have conducted workshops to introduce students, faculty, and staff to the project and recruit "story gatherers" from the Saint Mary's community to be trained as interviewers, gathering stories from more than 50 students, faculty, staff, and alumnae.
Pitts McAdams recruited a student cast that includes theatre students, as well as those who have never before been part of a Saint Mary's theatrical production. With guidance from Pitts McAdams, students wrote, choreographed, designed, and applied their musical skills — all in service of the diverse stories that share the positive moments alongside difficult instances of homophobia, racism, loneliness, and exclusion.
"I do not remember any time when our nation and world have been more challenged by our differing views about who we feel is 'us' and who we regard as 'them'," Mark Abram-Copenhaver, associate professor of theatre said. "Once a Belle... is an attempt to wrestle with this divisive question in our community at Saint Mary's in a way that is compelling, creative and theatrically exciting."
Barbara Pitts McAdams is the co-author of the forthcoming book Moment Work (Random House 2018). Moment Work is the process developed by Tectonic Theater Project to create some of its best-known plays, including The Laramie Project. Pitts McAdams appears in the HBO film of The Laramie Project and shares an Emmy nomination for the screenplay. She has devised original plays on social issues with students nationwide.
Meyung Kim is an Asian American theater artist who grew up in a small town in Pennsylvania. Her primary interest is in creating compelling visionary musical theater. She has created original experimental works with theater artists and companies in New York City.
The Margaret M. Hill Endowed Visiting Artist Series is an annual event made possible by a generous gift from Hill, a Saint Mary's College alumna and a Broadway producer. Recent artists to visit the College as part of the series include Casey Whitaker (spring 2017), Anna Deavere Smith (spring 2016), The Second City (spring 2015), Audra McDonald (spring 2013), Sigourney Weaver (fall 2011), Lily Tomlin (fall 2010), and Glenn Close (spring 2010).
"Saint Mary's is forever grateful to Peggy Hill for her gift to the College which allows us to, year after year, host artists who coach and instruct our students," theatre professor Katie Sullivan said. "The students receive advice about how to make their way in the professional theatre world. They also have the opportunity to ask the artists various questions about their technique, particular roles or scripts or shows, how to balance career and personal life, and how to take the first steps after college." 
About Saint Mary's College: Founded in 1844 by the Sisters of the Holy Cross, Saint Mary's College is rooted in its mission to prepare women to make a difference in the world. A pioneer in the education of women, Saint Mary's is a four-year, Catholic, residential, liberal arts college in Notre Dame, Ind. The College is an academic community offering bachelor's degrees in more than 30 major areas of study, including business, nursing, education, biology, social work, and English. Saint Mary's also offers co-educational master's degrees in data science, speech language pathology, autism studies, and a Doctorate of Nursing Practice.
Contact for News Media: Haleigh Ehmsen, Media Relations Associate, Saint Mary's College, hehmsen@saintmarys.edu (574) 284-5343