Kelly Grier, EY US Chair and Americas Managing Partner, to deliver Saint Mary's 2019 Commencement Address
January 16, 2019 (Notre Dame, Ind.) — Kelly Grier, a 1991 alumna of Saint Mary's College and EY US Chair and Americas Managing Partner, will deliver the commencement address to the Saint Mary's College Class of 2019. Kelly will receive the College's highest honor, an Honorary Doctor of Humanities degree, at the ceremony on Saturday, May 18.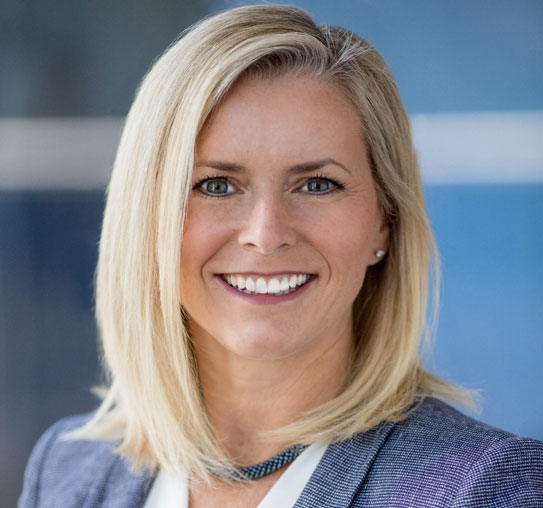 Elected last year for a four-year term, Kelly is the first woman to lead the giant accounting and professional-services firm in the Americas. In her role, she leads more than 72,000 people in 31 countries, with an annual revenue of $15.6 billion. During her 28 year tenure, Kelly has held a variety of roles, previously serving as EY's Central U.S. Regional Managing Partner, EY Americas Vice Chair of Talent and Chicago Office Managing Partner. She also brings an array of global experience having worked in Germany and Switzerland, overseeing the engagements in the Europe, Middle East, and Africa regions.
A native of Avon, Minnesota, Kelly earned a BA in Accounting from Saint Mary's College of Notre Dame, Indiana. She has previously served as a member of the U.S. Department of Commerce's National Advisory Council on Innovation and Entrepreneurship and currently serves on the Board of Governors for the Center for Audit Quality (CAQ) among others. Kelly has also been recognized by the World Economic Forum as a "Young Global Leader" and was recently named to Fortune Magazine's 2018 Most Powerful Women in Business list.
"Kelly Grier's career accomplishments speak for themselves, and she has excelled as a leader." Saint Mary's Interim President Nancy Nekvasil said. "The example of her life and work is a powerful message in itself, and we're thrilled that the Class of 2019 will have the opportunity to draw inspiration from Kelly as they embark on their careers. It is always such a privilege to invite alumnae back to campus, and having the opportunity to also celebrate an alumna who has made a difference with her life is a true joy."
"As a Saint Mary's alumna, it's an honor and a privilege to be chosen to deliver the commencement address to the Class of 2019," said Kelly Grier. "I'm inspired and encouraged by these bright young women, who will no doubt have a significant impact on our future working world." 
Saint Mary's also will present an honorary degree to Sister Maureen Grady, CSC, who spent 20 years in war zones in the Middle East as Chief Operating Officer for Catholic Near East Welfare, caring for war victims and supporting the restoration of social services and infrastructure in Lebanon and Syria. Sister Grady has been praised for her "tenacity and resourcefulness" while serving the poor and the suffering in dangerous conditions. She received Lebanese National Citizenship and the National Order of the Cedar Officer badge for acts of courage and devotion of great moral value to Lebanon, as well as the Pro Ecclesia et Pontifice Medal from the Holy See for service to the Catholic Church.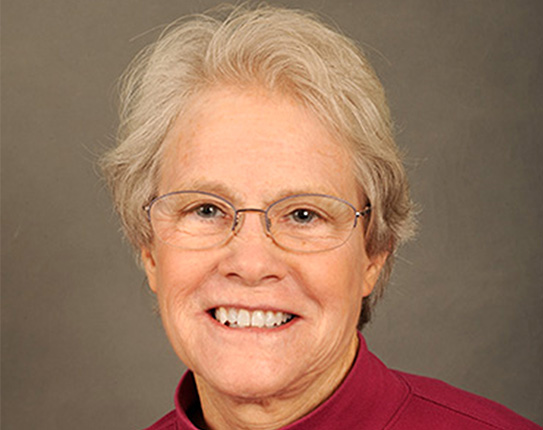 Now a senior lecturer with Saint Mary's Department of Nursing Science, Sister Grady advocates a holistic approach to pastoral care, helping students develop the personal communication skills necessary to perform their healing work, while being an empathetic witness to a patient's suffering. Sister Grady earned a nursing degree from Loyola University of Chicago, which honored her with its Spirit of Ignatius Award in 2012 as a graduate who characterizes the mission of "Care of the Person." She also holds a Doctor of Ministry degree from Christian Theological Seminary.
"Sister Maureen embodies compassion and courage," Interim President Nekvasil said. "Her ability to connect with people on a personal level while addressing complex issues, whether an individual's health or a community's scars of war, represents the highest ideals we strive for at Saint Mary's. There are few people I know who have the the gift of welcoming anyone and everyone into their sphere like Sister Maureen."
About Saint Mary's College: Celebrating over 175 years of empowering women to make a difference in the world, Saint Mary's College is recognized as a pioneer and continued force in the education of women. A Catholic, liberal arts institution in Notre Dame, Indiana, the College offers more than 50 undergraduate academic programs and also offers co-educational master's degrees.
Contact for News Media: Haleigh Ehmsen, Assistant Director of Integrated Communications, Saint Mary's College, hehmsen@saintmarys.edu (574) 284-5343