An Evening With Tara Westover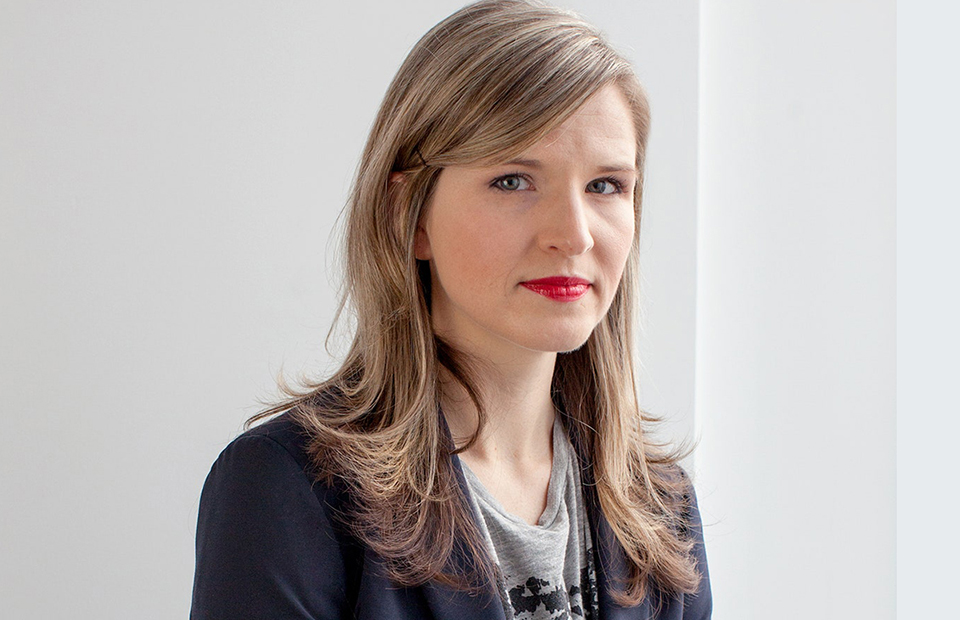 A jaw-dropping 35,000 people from around the world registered to take part in An Evening With Tara Westover, a virtual event that was part of the Christian Culture Lecture series at Saint Mary's College.
The event, when in-person, typically sells out at 1,300 seats. 
Westover, author of the best-selling memoir Educated, had been scheduled to speak on campus at Saint Mary's College at the annual lecture series. Because of the coronavirus pandemic, however, Westover agreed to record a conversation with Saint Mary's College President Katie Conboy. The College decided to offer the recorded event to the general public free of charge, and the resulting viral interest has astonished organizers.  
"Registrations for this evening poured in from across the globe — spanning six continents," said Laura Williamson Ambrose, associate professor at Saint Mary's and organizer of the Christian Culture Lecture series. "The enthusiasm shown for this event is extraordinary. But we also recognize that people respect and connect with her story. Westover reminds us that storytelling is an act of meaning making."
"Clearly, Tara Westover has struck a chord with her deeply moving memoir, Educated," Conboy said in an email to all who registered. "As a lifelong student of literature, I too felt the power of Tara's experience. I am truly honored to speak with her and grateful that you will be part of the Saint Mary's family for this very special night."
"Our College is taking great care to protect the health of the community by limiting visitors to our campus, so this year's virtual event is a first for us," Conboy said. "It's so exciting to know that thousands of people will be watching: the Saint Mary's internal community, alumnae and friends, high school and college English classes, book clubs, and parents with their children.
Because of the enthusiastic response, and to ensure all of viewers have access to the presentation in the time zone from which they will be watching, An Evening with Tara Westover will remain available until Wednesday, September 23.
"This way, those who are watching around the world can access it at any point during this time," Williamson Ambrose said.
Westover was born in Idaho to a father opposed to public education, and she never attended school. According to her bio, she spent her days working in her father's junkyard or stewing herbs for her mother, a self-taught herbalist and midwife. Taught to read by an older brother, her education was erratic and incomplete. She was 17 the first time she set foot in a classroom. After that first encounter with education, she pursued learning for a decade, graduating magna cum laude from Brigham Young University in 2008 and subsequently winning a Gates Cambridge Scholarship. She earned a masters in philosophy from Trinity College, Cambridge in 2009, and in 2010 was a visiting fellow at Harvard University. She returned to Cambridge, where, in 2014, she was awarded a PhD in history.
In 2018, Tara Westover published her memoir, Educated, which explores her struggle to reconcile her desire for education and autonomy with her desire to be loyal to her family. Educated was an instant commercial and critical success, debuting at #1 on the New York Times bestseller list and remaining on the list for more than a year. It was also a finalist for a number of national awards, including the Los Angeles Times Book Prize, the PEN/Jean Stein Book Award, and the National Book Critics Circle Award. The New York Times named Educated one of the 10 Best Books of 2018, and the American Booksellers Association voted it the Nonfiction Book of the Year. To date, Educated has sold more than 3 million copies and is expected to be translated into 36 languages. President Barack Obama included Educated on his annual reading list, calling it "remarkable," and Bill Gates listed it as one of his favorite books of the year, saying, "It's even better than you've heard." For her staggering impact, TIME Magazine named Westover one of the 100 most influential people of 2018.
In lieu of a ticket charge for this event, those who registered were invited to consider making a gift to the Saint Mary's College Student Emergency Fund.