In Memoriam - Professor Clayton Henderson
January 15, 2018 (Notre Dame, Ind.) — Clayton Henderson, musician and longtime Saint Mary's College professor, died January 7.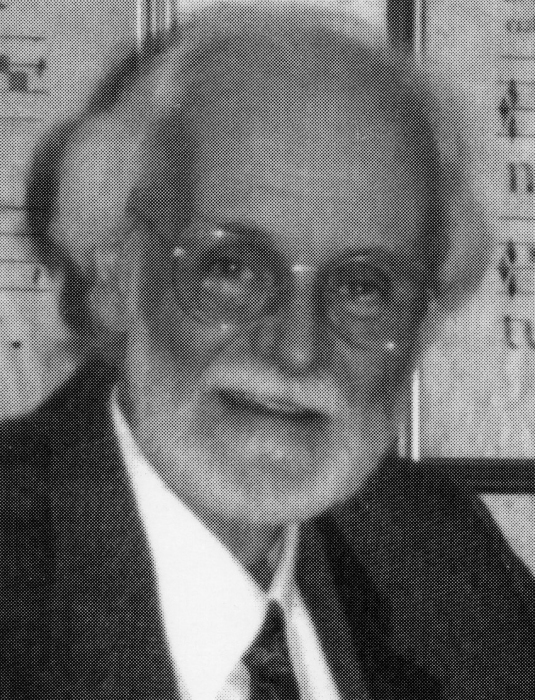 Henderson taught at Saint Mary's from 1980 until his retirement in 2005. He was chair of the Department of Music (l980-89) and the Department of Communication, Dance, and Theatre (l983-89), and served as the College's representative to the National Association of Schools of Music. During his tenure, Henderson developed new courses, particularly for the non-music major. These include American Popular Music, The Worlds of Music, and Folk Music USA. During his 25-year professorship, he taught almost 3,000 non-music majors. The Music Department had difficulty finding a classroom big enough to accommodate the many students who wanted to take his classes.
Henderson's career as a musicologist encompassed a wide range of scholarship and expertise. After completing his doctorate in musicology at Washington University, Henderson established himself as one of the preeminent Charles Ives scholars in America. His Charles Ives Tunebook is regarded as an indispensable tool for scholars interested in Ives and in American music of the early twentieth century. His article "The Slippery Slopes of Fame: Paul Dresser and the Centennial of 'On the Banks of the Wabash Far Away'" was the winner of the Indiana Historical Society's Jacob Piatt Dunn Jr. Award for the best article in Traces of Indiana and Midwestern History. Clayton's research also produced two books, The Life and Music of Paul Dresser, and a biography of the celebrated American singer, Emma Wixom Nevada.
An outstanding jazz and popular music pianist, Henderson presented annual recitals on campus, which drew large and enthusiastic audiences from the greater South Bend community. An organist as well, Henderson served as Director of Music in several area churches.
A native of Middletown, Connecticut, Henderson earned undergraduate and graduate degrees in music from Ohio University and the Ph.D. in musicology from Washington University in St. Louis, from which he graduated Phi Beta Kappa. He taught at San Diego State University; the University of Denver; the University of Illinois; Southern Illinois University, Edwardsville; Beloit College; Millikin University, where he was the Dean of the School of Music from 1974 to 1979.
Henderson is survived by his wife and five children, 15 grandchildren, four great-grandchildren, and his sister. Henderson is preceded in death by his parents, his son, Aaron, and his brother, Clyde. Friends may visit with the family Saturday, January 20, from 2-4 p.m. at St. James Episcopal Cathedral, 117 N. Lafayette Boulevard, South Bend, Ind. Services will be held at 4 p.m. in the church. Palmer Funeral Home-Hickey Chapel and Southlawn Cremation Services are assisting the family with arrangements. Online condolences may be left for the Henderson family at www.palmerfuneralhomes.com.
About Saint Mary's College: Celebrating 175 years of empowering women to make a difference in the world, Saint Mary's College is recognized as a pioneer in the education of women. A Catholic, liberal arts institution in Notre Dame, Indiana, the College offers more than 50 academic programs and also offers co-educational master's degrees in data science, speech language pathology, autism studies, and a Doctorate of Nursing Practice.
Contact for News Media: Haleigh Ehmsen, Assistant Director of Integrated Communications, Saint Mary's College, hehmsen@saintmarys.edu (574) 284-5343