Nursing Sciences Earn Top Ranking
Accolades Turns National Spotlight on Saint Mary's Program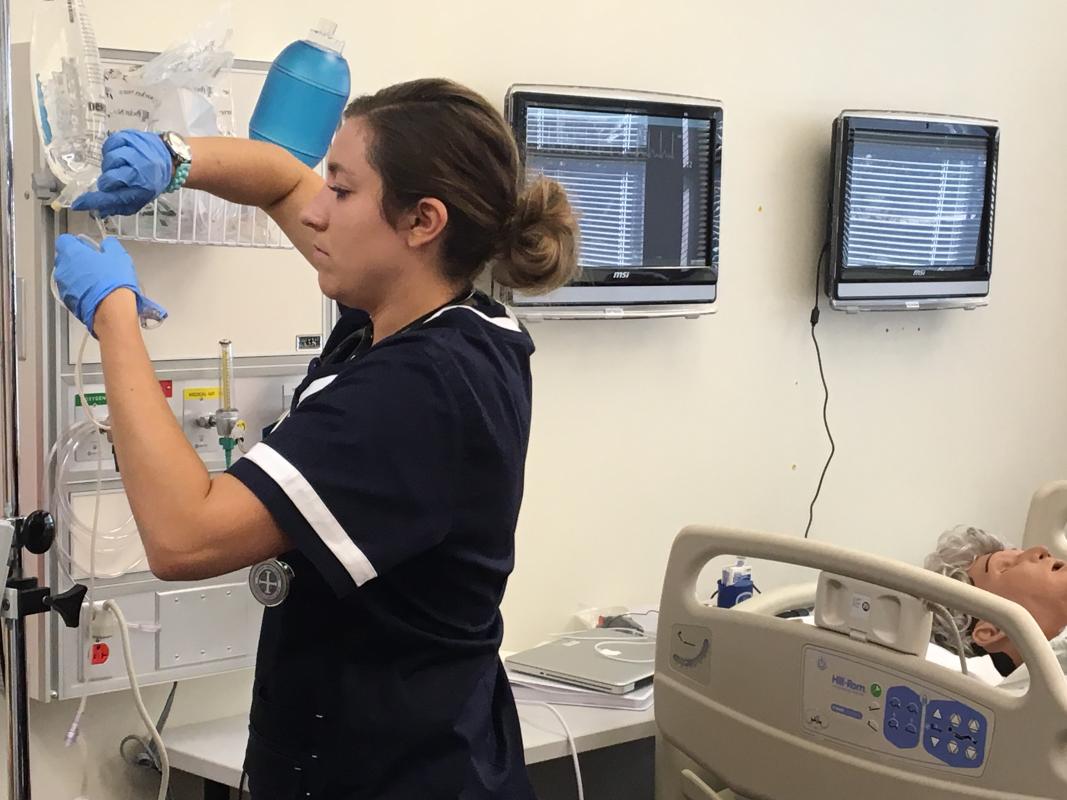 Academic reputation, student success and program depth have earned Saint Mary's Department of Nursing Science a third-best ranking among nursing schools in Indiana.
The nursing program also ranks in the top 3% of the best nursing schools in the country, according to Nursing Schools Almanac. Only Indiana University and Purdue University rank higher among nursing programs in the state.
The 2020 accolade recognizes the robust climate of lifelong learning, intense discovery and strong leadership that is at the heart of Saint Mary's.
"Our broad liberal arts education sets the foundation for great nurses," said Sue Anderson, PhD, Director of Nursing Science. "It prepares our students to provide care in complex situations."
It's the academic reputation of Saint Mary's Nursing Science program and the success of its graduates who take on leadership roles in communities and healthcare systems around the country that stood out to Nursing School Almanac. This national prestige accounts for half of the overall scoring by the Nursing School Almanac. Saint Mary's accreditation by the Commission on Collegiate Nursing Education and other national professional organizations also helped to elevate its ranking.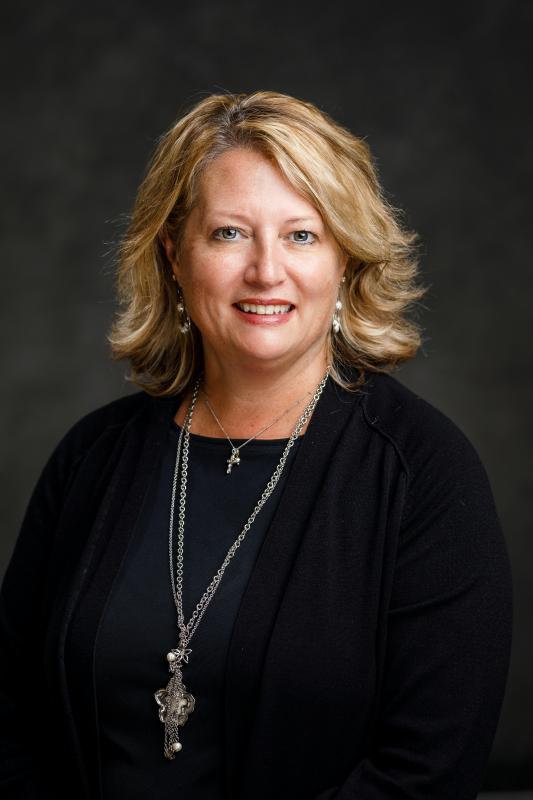 "Our faculty lives our mission every day to prepare students to succeed," Anderson said. "We are dedicated to giving students a broad, high quality education."
Grace Zablocki '21 knows her choice to earn a nursing degree at Saint Mary's has set her on a path to succeed. She places high value on faculty support and resources available from open simulation labs and group study sessions to study abroad and research opportunities. 
"The ranking is a testament to the quality of education at Saint Mary's," Zablocki said. "The faculty and staff are dedicated to empowering women to become leaders in their fields as well as in their everyday lives."
Nearly 90% of Saint Mary's graduates pass the nationwide examination for the licensing of nurses (NCLEX) on their first try. The pass rate demonstrates the emphasis on critical thinking and evidence-based practices that are part of the academic model for the nursing program. 
"Our students receive a broad liberal arts education that is the foundation of a great nurse," Anderson said. "The faculty delivers a high-quality education that prepares graduates to provide care in complex situations."
The department maintains a rich partnership with two hospitals and other healthcare providers throughout the region. The hands-on experience begins sophomore year with clinical experiences and small class sizes that reinforce principles of relationship-centered nursing care.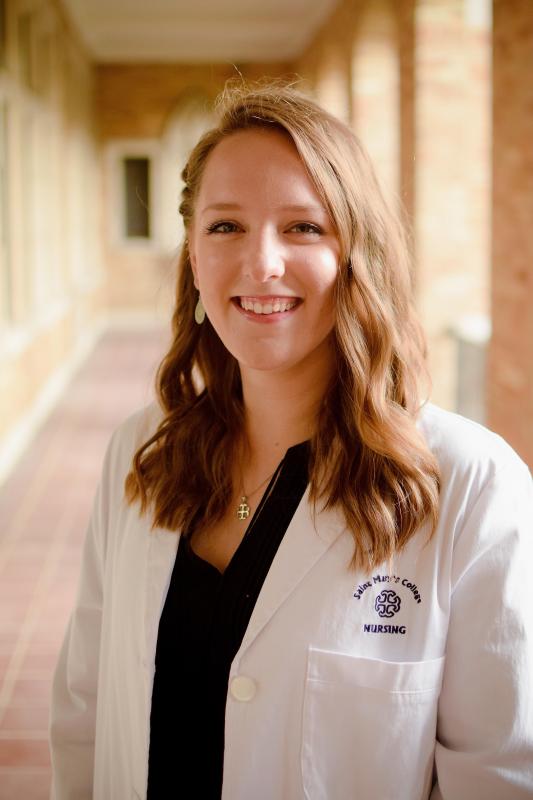 "The education I'm getting at Saint Mary's will make me a better nurse," said Taylor Murphy '22. "I know I will be more prepared to demonstrate that I'm ready to make a difference in the world as a nurse."
Three distinct nursing tracks at Saint Mary's give students opportunities to expand beyond a bachelor's degree in nursing. Aspiring nurse practitioners can choose to advance their education in specialized fields of family nurse practitioner, adult-gerontology acute care or adult-gerontology primary care.
​Saint Mary's is among 3% of nursing schools in the U.S. that offer a Doctor of Nursing Practice (DNP) program, the highest level of education available in the field. The clinical degree prepares nurses to lead in the complex healthcare environment.
For students like Murphy, the program offers a track to work full time while pursuing the terminal degree through part-time studies over four years.
"I can go straight into the doctorate program and get experience in nursing at the same time," she explained. 
Moving forward, the nursing program expects to build on its strength in interprofessional care with a new Center for Integrated Healthcare Education. Funding for the first stage comes from a $1 million grant by the Lilly Endowment awarded in 2020.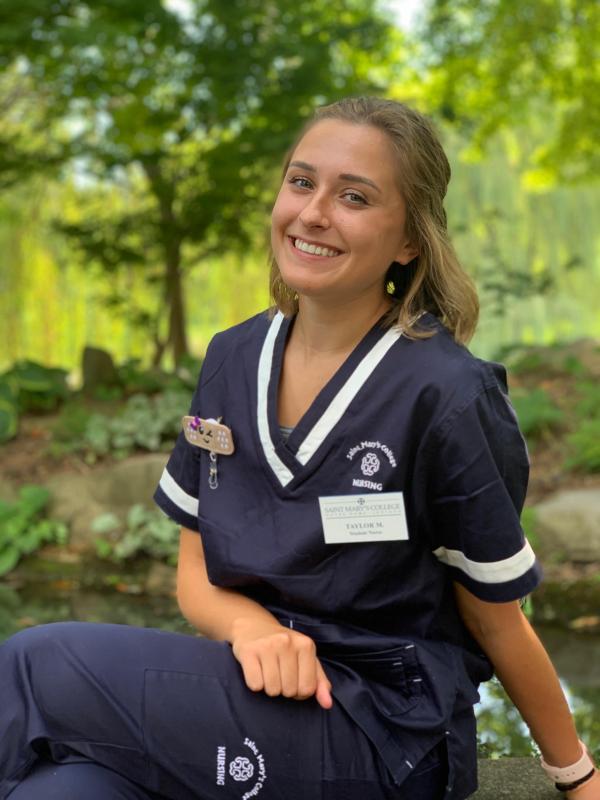 The CIHE center aligns with Saint Mary's mission to prepare students to lead in their fields by exposing them early in their education to an interprofessional model. 
"Nursing doesn't work in a vacuum," Anderson said. "Nurses work as part of a team and need critical thinking skills to identify problems and solve them."
The expansion will increase student capacity as it reduces the cost of educating students in the full breadth of integrative healthcare delivery.
"The sky is the limit," said Anderson. "I believe we'll move to No. 1 soon."