Saint Mary's College Names Nekvasil Provost
September 5, 2017 (Notre Dame, Ind.) — Saint Mary's President Jan Cervelli has named Nancy Nekvasil, PhD, as the next College provost and senior vice president for academic affairs. Nekvasil has held the position on an interim basis since July 1 and her permanent appointment is effective immediately.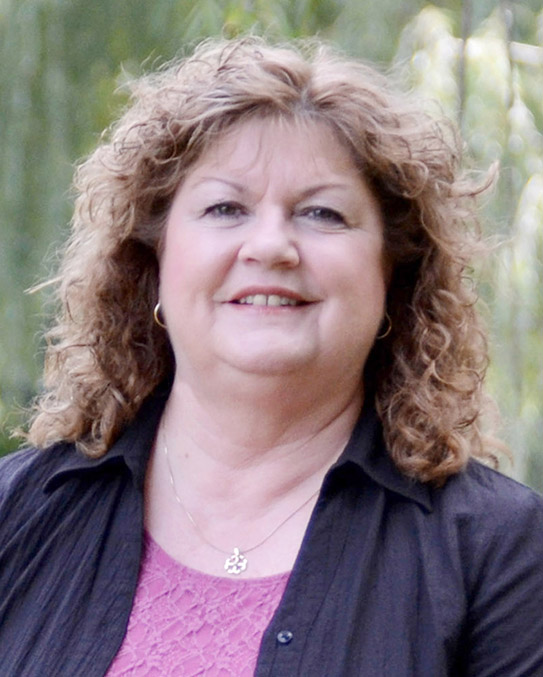 "Nancy's leadership and vision will help Saint Mary's realize its ambitions now and well into the future," Cervelli said. "Her passion for the College and commitment to our faculty and students make her the ideal person to lead our academic efforts."
Nekvasil, a professor of biology, holds a PhD from the University of Notre Dame and brings multiple dimensions to her role as Saint Mary's chief academic officer. As a distinguished teacher committed to Saint Mary's undergraduate and graduate education, and an experienced campus leader and administrator, she has demonstrated wide-ranging expertise and commitment to the College's mission.
"Nancy is a highly-organized, collaborative leader who embodies the mission of Saint Mary's," Cervelli said. "Her experience and deep understanding of the College, as well as her enthusiasm and warmth, will be great assets in this vital role."
A member of Saint Mary's biology department for more than 30 years, serving as chair for nearly a decade, Nekvasil has received many awards and honors, including Saint Mary's Maria Pieta Award in 1990, recognizing her as an extraordinary teacher, and the College's Spes Unica Award in 2011 for exceptional service. Earlier this year she received Saint Mary's Carmi and Chris Murphy Faculty Award for Student Mentorship of the Senior Comprehensive.
Nekvasil said the opportunity to strengthen Saint Mary's teaching and research missions and to support students compelled her to accept the position.
"This is an opportunity to work with President Cervelli and the entire campus community to advance our education and research and to create many new opportunities," Nekvasil said. "I'm committed to addressing issues important to the Saint Mary's community including further advancing issues of diversity and inclusion, and above all, helping students achieve their full potential so they can make a positive impact on the world."
Nekvasil succeeds Patricia Fleming, who stepped down June 30 to return to teaching and research in the Saint Mary's philosophy department. 
About Saint Mary's College: Saint Mary's College, Notre Dame, Ind., is a four-year, Catholic, residential, women's liberal arts college offering five bachelor's degrees and more than 30 major areas of study, such as business, nursing, art, chemistry, and social work. Saint Mary's College also offers two graduate degrees: a Master of Science and a Doctorate. All programs that fall under these degrees are co-educational and include a Master of Science in Data Science, a Master of Science in Speech Language Pathology, and a Doctorate of Nursing Practice. Founded in 1844 by the Sisters of the Holy Cross, Saint Mary's College seeks, according to its mission statement, to educate students, develop their talents, and prepare them to make a difference in the world. Follow Saint Mary's College on Twitter @saintmarys and @saintmarysnews.
Contact for News Media: Haleigh Ehmsen, Media Relations Associate, Saint Mary's College, hehmsen@saintmarys.edu (574) 284-5343