2011 Commencement News Announced
FOR IMMEDIATE RELEASE
Saint Mary's College Announces 2011 Commencement Speaker, Honorary Degree Recipients and Valedictorian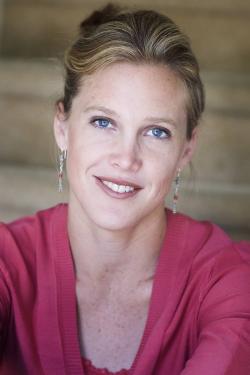 Therese Johnson Borchard '93
Contact:
Gwen O'Brien
Director of Media Relations
Saint Mary's College
(574) 284-4579 (desk)
March 23, 2011 (Notre Dame, Ind.)—Saint Mary's College is pleased to share news about the 2011 Commencement, to be held on Le Mans Green at noon on May 21. The College proudly announces that the Valedictorian for the Class of 2011 is Samantha Wassel '11, an English Writing major, originally of New Carlisle, Ind. The 2011 Commencement Speaker will be alumna and mental health author/blogger Therese Johnson Borchard '93. In addition to delivering the Commencement Address, Borchard will receive an honorary doctor of humanities degree from her alma mater. Saint Mary's College will also recognize Colleen Barrett, president emeritus of Southwest Airlines Co., with an honorary doctor of humanities degree.
Therese Johnson Borchard '93 is associate editor of Psych Central, where she contributes regularly to the award-winning blog, "World of Psychology." She also writes the daily blog, "Beyond Blue," on Beliefnet.com, which is featured regularly on The Huffington Post and several other websites, and moderates the popular depression support, Beyond Blue, on Beliefnet's community site. Borchard is author of "Beyond Blue: Surviving Depression & Anxiety and Making the Most of Bad Genes" and "The Pocket Therapist: An Emotional Survival Kit." A columnist for Catholic News Service, she is also co-editor, with Michael Leach, of the national bestseller, "I Like Being Catholic: Treasured Traditions, Milestones, and Stories."
Delivering the Commencement Address at the women's college is a dream come true for Borchard. "I think being chosen as the Saint Mary's Commencement speaker is the highest honor I can think of. Not even winning a Pulitzer Prize would mean more to me. Much of who I am today was formed in my four years at Saint Mary's. The school is really part of my soul because it was there that I found the courage to be me," Borchard said.
"My speech is about living an authentic life -- risking rejection in order to share your gifts with the world, and in making room for hope in your life so that you can inspire hope in others," she added. Borchard is a 1993 alumna of Saint Mary's College, where she received a degree in religious studies. She also earned a master's degree in theology from the University of Notre Dame.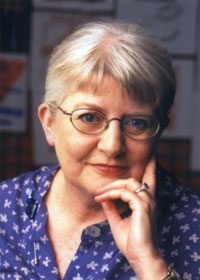 Colleen Barrett
Also receiving an honorary degree is Colleen Barrett, who has consistently been recognized as one of the most powerful businesswomen in America and serves as an inspiring example to graduates of a strong and successful woman. The definition for "success" is different from person to person, Barrett has said. In an interview for the Horatio Alger Award for Distinguished Americans she said, "Success is definitely not a paycheck or a title. For me, success is being able to answer 'yes' to the question, Did I make a positive difference today?" Barrett worked her way up the ranks at Southwest Airlines, a company that built its reputation on excellent customer service. She started with Southwest at its inception in 1971, stepping down as president in 2008.

Samantha Wassel '11 finished up her classes at Saint Mary's College in December 2010. She will attend the Commencement. News that she is the 2011 Valedictorian came as a surprise to her.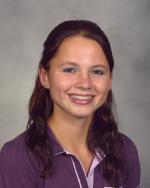 Samantha Wassel '11
"I feel incredibly honored to have earned the distinction of being the Valedictorian. Our graduating class includes so many incredible and talented women, and it is such a privilege to represent my peers in an academic capacity," Wassel said. "Being Valedictorian has also helped me feel connected to the college despite my early graduation because it's forced me to reflect on my time at Saint Mary's and to think about what I would like to say to my peers during my address at the graduation ceremony."
In addition to her studies, Wassel ran on cross country at Saint Mary's College for four years. This is the third time in 10 years that the Valedictorian is a student athlete.
(Photo Credit: Samantha's photo courtesy of MJM Photography, Inc.)
About Saint Mary's College: Saint Mary's College, Notre Dame, Ind., is a four-year, Catholic, women's institution offering five bachelor's degrees and more than 30 major areas of study. Saint Mary's College has six nationally accredited academic programs: social work, art, music, teacher education, chemistry and nursing. Saint Mary's College ranks among the top 100 "Best National Liberal Arts Colleges" in the U.S. News & World Report 2011 College Guide. Founded in 1844, Saint Mary's is a pioneer in the education of women, and is sponsored by the Sisters of the Holy Cross.