The Best of Both Worlds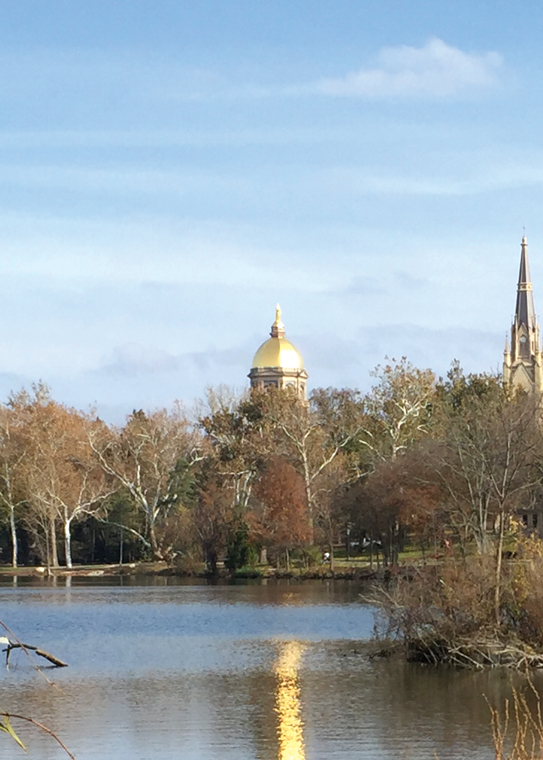 Saint Mary's women benefit from a college experience that is larger, wider, and more expansive than just the immediate setting. In fact, if you're on campus, look east. Notice a golden glow in the distance? The Golden Dome at the University of Notre Dame is a visible sign of the 175-year-strong partnership between Saint Mary's and Notre Dame. In 1882, our sponsors – the Sisters of the Holy Cross, our students, and our alumnae all helped gift the statue of the Virgin Mary that sits atop the dome.
10:1

student to faculty ratio

100%

of Saint Mary's students can take classes at Notre Dame

90%

of graduates feel well-prepared for current job
The Perfect Balance
At Saint Mary's, you will reap the benefits of small class sizes and individual attention from professors, with additional opportunities right across the street at the University of Notre Dame. The storied tradition of the two schools provides students of Saint Mary's and Notre Dame with unique opportunities to take classes on both campuses (including the five-year dual degree engineering program). Saint Mary's women also can join the marching band, write for the student newspaper, and attend pep rallies and iconic Fighting Irish football games. We encourage you to participate in numerous clubs and organizations on each campuses, and enjoy a close connection with the Notre Dame alumni global network.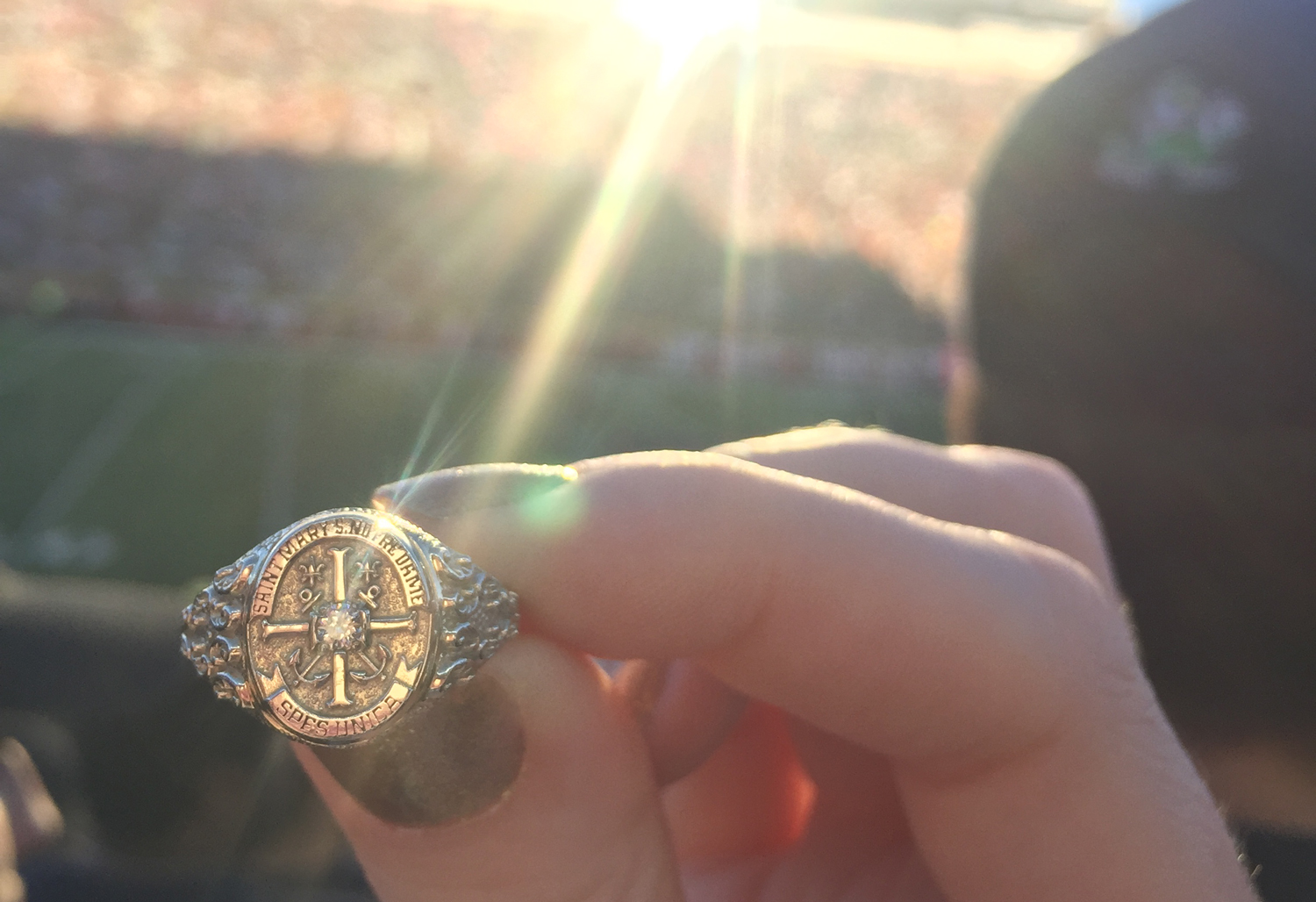 Check out these numbers
Our relationship with Notre Dame is not just a time-honored tradition but active and alive today. Our students enjoy the support of a small campus at Saint Mary's AND the expanded experiences at Notre Dame. 
175

years of tradition between both schools

56

Saint Mary's students in Notre Dame Marching Band

510

Saint Mary's & Notre Dame Student Organizations
Join the Notre Dame Band
Each year over fifty Saint Mary's students join the Notre Dame Marching Band. They perform in halftime shows, pep rally's away games and so much more. For those selected to become members of the oldest university band in continuous existence, all expenses – uniform, travel and lodging – are covered. Auditions are held each fall and if you're wondering what is it like to be a Saint Mary's student in the Notre Dame Band check out this video.
Get Involved...Have Fun!
On the day you become a Belle, you will begin developing relationships that will last a lifetime. As you join clubs and organizations, run for office, or participate in the Diverse Students Leadership Conference, you'll make memories and develop friendships at Saint Mary's, the University of Notre Dame, and in the local community
This might interest you...