Welcome from the President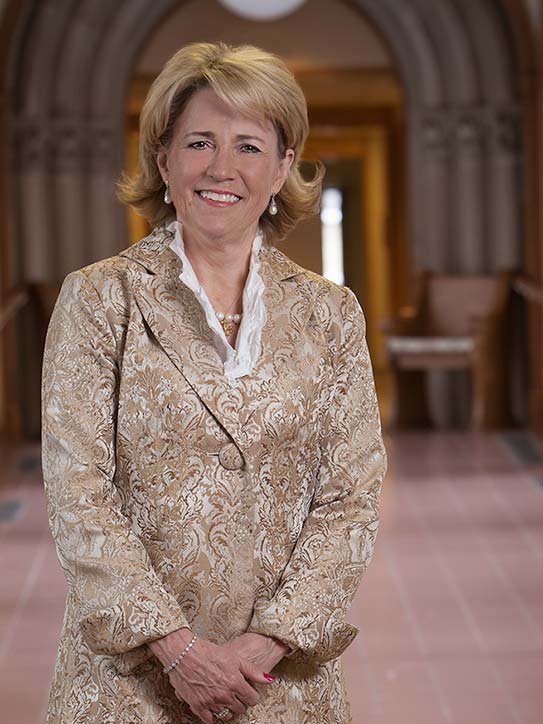 Leadership takes confidence, character, compassion, and conviction.  At Saint Mary's College we educate strong women leaders. We  challenge you to explore the world more deeply than ever before. Surprise yourself as you discover new realities, new possibilities.  Become culturally fluent as you learn what it means to be a true citizen of the world. 
Live on our beautiful campus and be part of our vibrant, active community.  All around you will be accomplished, passionate, confident women who will reach their full potential here.  Become one of them, part of a sisterhood that supports and encourages each other.
Participate in athletics, student government, clubs, and social activities. Saint Mary's has all the advantages of a small residential college and those offered by our neighbors, the University of Notre Dame, Holy Cross College, Indiana University at South Bend, and Bethel College.
As a Catholic college, we are faith filled and put our passion into action. More than 80 percent of our students volunteer in the community by the time they graduate.  Just like our founders, the Sisters of the Holy Cross, we believe we must respond to the needs of our times, and we do.
Please join me on your journey of discovery at Saint Mary's College.
Sincerely,
Janice A. Cervelli, FASLA, FCELA