Neuroscience
The Brain, the Mind, and the Spirit
Why do we like what we like? How does the brain inform human behavior? If you're interested in understanding the insides of disorders, diseases, and addiction, ethics, artificial intelligence, or computer programming, then neuroscience might be the major for you. 
Flexible Path That Can Take You Anywhere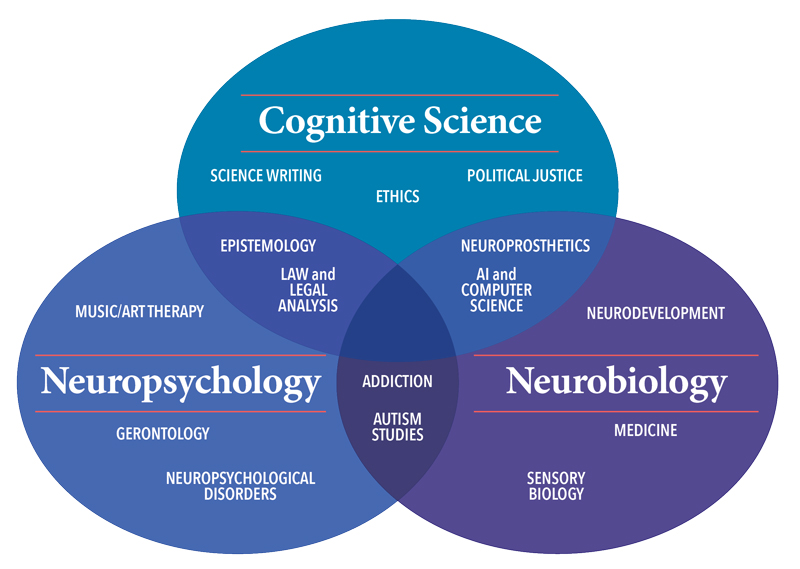 Neuroscience is a flexible major with opportunities across three concentrations: neurobiology, neuropsychology, and cognitive science. Unlike any other departments of its kind, neuroscience at Saint Mary's is uniquely interdisciplinary. We encourage students to pair neuroscience with other majors such as English, psychology, political science, biology, computer science, history, or business. With connections in almost every department, this path allows for a broader understanding of applied neuroscience to the real world — as well as more career choices.
Become a researcher, a scientific journalist, a doctor, or apply your knowledge to careers in political science, psychology, gerontology, and more. The neuroscience faculty and our incredible career center can help make your dreams become your career.
Unique Introduction Allows You to Explore the Field 
This unique program offers an introductory one credit course, NEURO 185: I Like Brains.The course meets once a week and is lecture-style, bringing in speakers on topics across the disciplines from biology and autism studies to English and philosophy. Offered each spring, this course is perfect for a student interested in discovering more about the field of neuroscience and how it might fit with your passions. 
Opportunity to Conduct Original Research 
In a field that only has been an established academic discipline for the last 55 years, there is  great potential to research topics that interest you and that can contribute to the field. As a student, you'll have opportunities to present at regional or national conferences and perhaps even publish in journals.