The Annual McMahon Aquinas Lecture
The Edna and George McMahon Aquinas Chair in Philosophy sponsors an annual lecture on a topic related to the thought of Thomas Aquinas.  Some of these topics deal directly with Thomas's own writings; others address questions or themes with which Thomas himself was occupied, but approach them from perspectives that are not necessarily Thomas's own (including contemporary perspectives and perspectives drawn from disciplines other than philosophy and theology); and still other topics draw inspiration from Thomas's quest to find truth concerning important matters wherever he could while exploring issues Thomas himself never addressed (or perhaps even imagined).
We are pleased to announce
The 2016 McMahon Aquinas Lecture
 
Love and Beauty, "The Forgotten Transcendental," in Aquinas
by D.C. Schindler
7:00 p.m., Thursday, November 3, 2016
Rice Commons (Student Center)
In the high middle ages, love was typically associated most directly with goodness, as distinct from the older tradition that connected love above all with beauty.  Although Thomas Aquinas himself links love and goodness, this lecture will explore the traces of the older tradition that remain in his thought and discuss what seem to be the implications for the meaning of love more generally.
D.C. Schindler is Associate Professor of Metaphysics and Anthropology at the Pontifical John Paul II Institute for Studies on Marriage and Family at the Catholic University of America.  He has written numerous books and dozens of articles on figures and themes spanning the history of western philosophy---from Plato to Hans Urs von Balthasar---and is an editor of Communio: International Catholic Review.
The 2014 McMahon Aquinas Lecture
 
"Normalcy and the Good Life"
Professor Eva Kittay
7:00 p.m., Wednesday, December 3, 2014
Student Center Lounge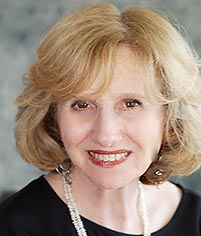 "Normal" is such a benign word when things are normal. But it's a cutting word when things are not. Why is the desire for normalcy so powerful? Is it possible to have a good life without normalcy? These are the questions Professor Kittay will address in this lecture, and some of her answers may be unexpected.
Eva Kittay is Distinguished Professor of Philosophy at Stony Brook University, where she is also an Affiliate of the Women's Studies Program, and a Senior Fellow of the Stony Brook Center for Medical Humanities, Compassionate Care and Bioethics. She has published extensively on disability, equality, the ethics of care, and feminist philosophy.
The 2013 McMahon Aquinas Lecture
 
"Natural Law and the Eclipse of Liberal Education"
Professor Thomas Hibbs
7:00 p.m., Monday, November 11, 2013
Student Center Lounge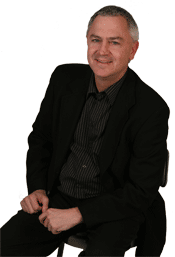 In this lecture, Professor Hibbs will consider recent literature on the crisis in higher education, particularly as it concerns the loss of any sense of a unified end of, or inherent purpose in, university education.  He will offer a Catholic response that focuses on a broadly Thomistic account of human nature.
Thomas Hibbs is Dean of the Honors College and Distinguished Professor of Ethics and Culture at Baylor University.  He has written numerous scholarly books on Thomas Aquinas and on popular culture, and is a prolific commentator on film, culture, and higher education in the popular media.
The 2012 McMahon Aquinas Lecture
 
"Life, Mind and Evolution:
A Tale of Two Thomases"
Professor John Haldane
7:00 p.m., Wednesday, September 5, 2012
Student Center Lounge

In this lecture, Professor Haldane will explore two very different accounts of the nature of human beings and their place in the Universe---those of the contemporary philosopher Thomas Nagel and of the great medieval theologian Thomas Aquinas---considering how these relate to the question of evolution.
John Haldane is Director of the Centre for Ethics, Philosophy and Public Affairs at the University of St. Andrews in Scotland, Chairman of the Royal Institute for Philosophy in London, and Consultor to the Vatican's Pontifical Council for Culture in Rome.  He has authored or edited some twenty books, published nearly two hundred scholarly articles, and contributes regularly to numerous newspapers, magazines, and television and radio programs.
***In addition to the McMahon Aquinas Lecture, Professor Haldane will give a second lecture entitled "Beauty, Art and Nature: Plato, Plotinus and Land Art," in which he will discuss changing accounts of the aesthetic significance of nature, examining the influence of Plato and Plotinus and exploring elements of minimalism and conceptualism in recent Anglo-American art.  This lecture will take place on Thursday, September 6, at 4pm in Stapleton Lounge of LeMans Hall.  Members of the public, as well as the campus community, are cordially invited to attend this lecture and the reception immediately following it.***
The 2011 McMahon Aquinas Lecture
 
"How Truth is Approached through Error:
Rereading Aquinas's Project at Summa Theologiae Ia-IIae, qq. 1and 2"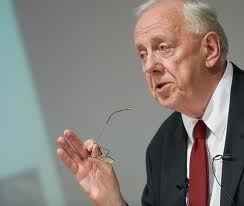 Professor Alasdair MacIntyre
7:00 p.m., Wednesday, September 28, 2011
O'Laughlin Auditorium (on the campus of Saint Mary's College)
A reception will follow Professor MacIntyre's lecture
Alasdair MacIntyre is The Rev. John A. O'Brien Senior Research Professor (emeritus) at the University of Notre Dame and Senior Research Fellow at the Centre for Contemporary Aristotelian Studies in Ethics and Politics at London Metropolitan University.
Past McMahon Aquinas Lectures
2016: D.C. Schindler, "Love and Beauty, 'The Forgotten Transcendental,' in Aquinas"
2012: John Haldane, "Life, Mind and Evolution: A Tale of Two Thomases"
2011: Alasdair MacIntyre, "How Truth is Approached through Error: Rereading Aquinas's Project at Summa Theologiae Ia-IIae, qq. 1 and 2"