Abrar Fitwi
Faculty Profiles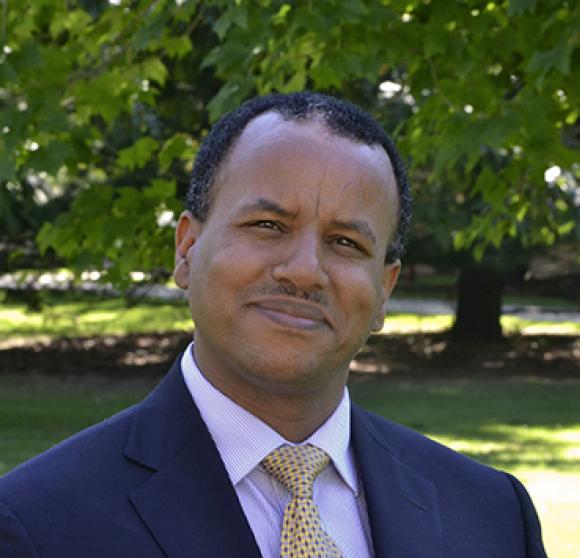 Abrar Fitwi
Associate Professor of Finance
Business Administration Economics
Phone
Email
Education
PhD in Finance, Texas Tech University
MBA, MSc. in Finance, Texas Tech University
BA in Accounting, Addis Ababa University
Areas of Expertise
Financial Institutions and Markets
Banking in Emerging Countries
Fed's Policy rates
Research Interests
Financial institutions
Fed's policy rates
Banking in emerging markets
Courses Recently Taught
BUAD 202: Principles of managerial accounting
BUAD 312: Principles of finance
BUAD 313: Investments
BUAD 315: Management of financial institutions
BUAD 317: Financial statement analysis
BUAD 416: International financial management
Professional Experience
Dr. Fitwi's teaching experiences goes back to his native Ethiopia, where he has taught different accounting and finance courses for about 10 years.
He has also assumed different administrative positions including head of finance and administration of Mekelle University.
Creative and Scholarly Work
Fitwi, Abrar, Scott Hein, and Jeffrey Mercer. "The US Housing Price Bubble: Bernanke versus Taylor." Journal of Economics and Business, Vol. 80 (2015): July – August 2015, pages 62 – 80.
Fitwi, Abrar, and Laura Elder. "Unraveling risk and return in Islamic banking: Does the perceived high return exist?" Journal of Economics, Finance, and Accounting, Vol. 2, issue 2 (2015): pages 194 – 207.
Professional Memberships
Financial Management Association
American Economic Association
Academy of Finance