Andrew Pierce
Faculty Profiles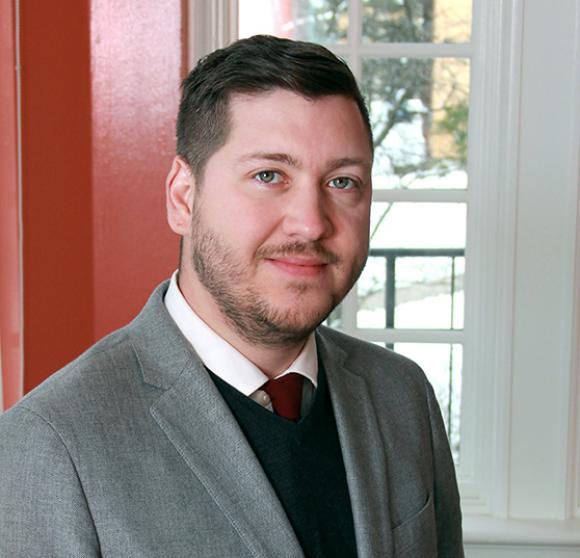 Andrew Pierce
Associate Professor of Philosophy
Director of Justice Studies
Phone
Email
Education
PhD, Loyola University Chicago
MA, Michigan State University
BA, Michigan State University
Research Interests
Social and political philosophy
Philosophy of race
Critical theory
Pedagogies of community engagement
Courses Recently Taught
PHIL 110: Introductory Philosophy
PHIL 220: Introduction to Logic
PHIL 355: Philosophy of Law
JUST 250: Introduction to Justice Studies
Professional Experience
Sacred Heart University, faculty, philosophy
Creative and Scholarly Work
Collective Identity, Oppression, and the Right to Self-Ascription. Lanham, MD: Lexington Books, 2012
 "Integration without Gentrification," Public Affairs Quarterly, 35(1). January 2021
"Whose Lives Matter? The Black Lives Matter Movement and the Contested Legacy of Philosophical Humanism," Journal of Social Philosophy, (51)2. 2020.
"Justice without Solidarity? Collective Identity and the Fate of the 'Ethical' in Habermas' Recent Political Theory," forthcoming in European Journal of Philosophy, 26(1). 2018
"Interest Convergence: An Alternative to White Privilege Models of Anti-Racist Pedagogy and Practice," Teaching Philosophy, vol. 39 no. 4. 2016.
"The Myth of the White Minority," Critical Philosophy of Race. Vol 3 no. 2. 2015.