Don Paetkau
Faculty Profiles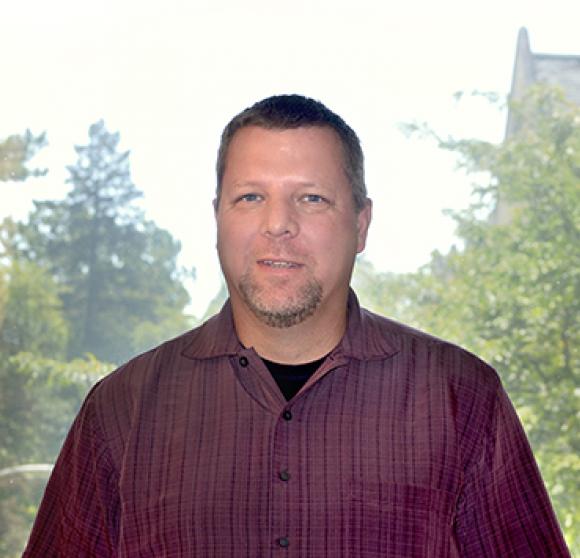 Education
PhD, University of Notre Dame
BS, MS, University of Manitoba
 
Research Interests
Fruit fly vision
Fruit fly genomics
Yeast biosensors
Science education
Courses Recently Taught
BIO 230: Molecular cell biology
BIO 310: Teaching in biology
BIO 330: Seminar in molecular/cellular biology
BIO 331: Biotechnology
BIO 385: Introduction to research
BIO 485: Research in biology
Professional Experience
IU Health Goshen Hospital Institutional Review Board, current board member
Creative and Scholarly Work
Leung W., M.E. Aldrup, J.M. Bodenberg, M.G. Cole, K.M. Deranek, M. DeShetler, R.M.Dowd, A.K. Eckardt, S.C. Ehret, H.L. Eisler, J. Fese, A.D. Garrett, A. Kammrath, M.L. Kappes, M.R. Light, A.C. Meier, A. O'Rouke, D.W. Paetkau, M. Perella, K. Ramsey, J.R. Ramthun, M.T. Reilly, D. Robinett, N.L. Rossi, M.G. Schueler, E. Shoemaker, K.M. Starkey, A. Vetor, A. Vrable, E. Mardis, J. Buhler, S.C.R. Elgin. "Drosophila Muller F elements maintain a distinct set of genomic properties over 40 million years of evolution." G3 (Bethesda) 5 (2015): 719-740.  (Internal authors indicate Saint Mary's College faculty and alumnae.)
Lopatto D., C. Hauser, C.J. Jones, D. Paetkau, V. Chandrasekaran. D. Dunbar, C. Mackinnon, J. Stamm, C. Alvarez, D. Barnard, S.C.R. Elgin. "A central support system can facilitate implementation and sustainability of a classroom-based undergraduate research experience (CURE) in genomics." CBE-Life Sciences Education 13 (2014): 711-723.
Shaffer, C.D., C.J. Alvarez, A.E. Bednarksi, D. Dunbar, A.L.Goodman, C. Reinke, A.G.Rosenwald, M.J. Wolyniak, C. Bailey, D. Barnard, D.W. Paetkau, S.C. Elgin. "A course-based research experience: how benefits change with increased investment in instructional time." CBE-Life Sciences Education 13 (2014): 111-130.
Paetkau, D.W., V. A. Elagin, L.M. Sendi, D. R. Hyde. "Isolation and characterization of Drosophila retinal degeneration B suppressors."  Genetics 151 (1999): 713-724.
Paetkau, D.W., J.A. Riese, W.S. MacMorran, R. A. Woods, R.D. Gietz.  "Interactions of the yeast Rad7 and Sir3 proteins: implications for DNA repair and chromatin structure." Genes & Dev. 8 (1994): 2035-2045.
Professional Memberships
Genetics Society of America, 1998-present
Sigma Xi: The Scientific Research Society, 2005-present
Beta Beta Beta: National Biological Honors Society, 2006-present
Association for Biological Laboratory Education, 2013-present