Jamie Wagman
Faculty Profiles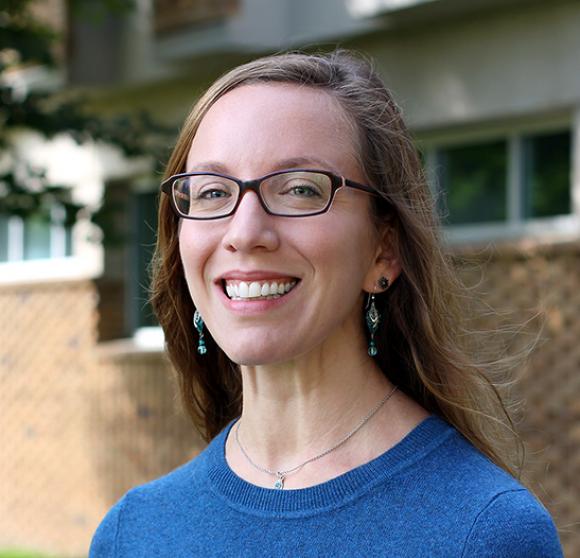 Education
PhD, Saint Louis University
MA, Johns Hopkins University
BJ, University of Missouri - Columbia
Research Interests
Gender, women's, and sexuality studies
20th century social movements
US women's history
Courses Recently Taught
GWS 207: Introduction to Gender and Women's Studies
GWS 350: Feminist Theory
HIST 202W: US History Since 1865
HIST 324: History of Women in the US
HIST 333: The History of Sexuality in the US
HIST 341 African-American History Since Reconstruction
HIST 372: US Women's Conferences, Conventions, and Confrontations in the 1970s
HIST 492: Research Methods
HIST 495: Senior Seminar
Creative and Scholarly Work
"Women Reformers Respond during the Depression: Battling St. Louis's Disease and Immorality." Journal of Urban History, Vol. 35, No. 5 (July 2009): 698-717. http://journals.sagepub.com/doi/abs/10.1177/0096144209335858
"Crossing Boundaries: A Family Story" Nashim: A Journal of Jewish Women's Studies and Gender Issues, Number 27 (Fall 2014). http://www.jstor.org/stable/10.2979/nashim.27.120
"A Romantic Steroid or a Great Performance?: Visual Culture and the Pill," Reproductive Issues in Popular Media: International Perspectives. Edited by Waltraud Maierhofer and Beth Widmaier Capo. Jefferson, NC: McFarland, June 2017.
"Constructing Sexuality and Fetishizing Women in American History: Debunking Myths in Popular Culture from Pocahontas to the Cold War," The Seneca Falls Dialogues Journal, Vol, 2.  with Katlynn Dee '17, Alison Tipton '18, and Adrienne Whisman '17, https://digitalcommons.brockport.edu/sfd/vol2/iss1/8/
(presentation) "Sowing the Seeds of Love": Promoting Transgender

Inclusivity

and Visibility in Policies and Training Programs in the Heartland at the 2018 Rural Women's Studies Association Triennial Conference, Ohio University, May 2018.
(presentation) "Transgender in the Heartland," the Berkshire Conference on the History of Women, Genders and Sexualities, Hofstra University, Hempstead, New

York, June 2017.
Professional Memberships
National Women's Studies Association, 2007-present
American Studies Association, 2009-present
Organization of American Historians, 2013-present
Feminist Mothering Caucus, NWSA, 2013-present
Association for the Study of African American Life and History, 2014-present