Student Profiles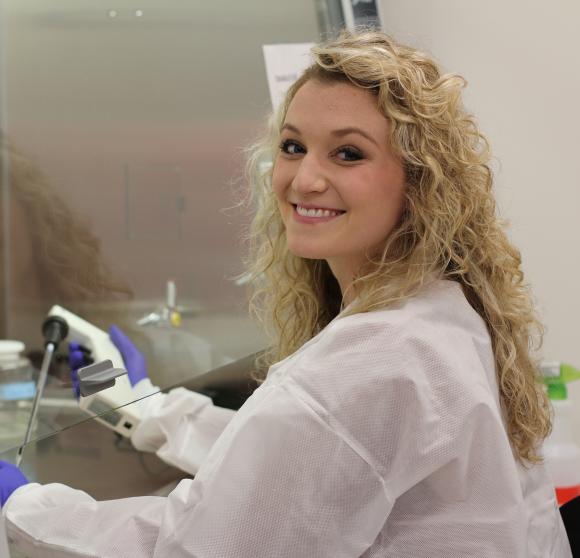 Cassie Libbing
Major(s):
Biology - Cellular/Molecular*
Spanish
"SAINT MARY'S HAS SHOWN ME HOW ENRICHING A COMMUNITY CAN BE WHEN YOU JUMP IN."
Each person Cassie Libbing encountered during her visit to Saint Mary's drew her into the community. "It was an easy decision to come to Saint Mary's. I'm so glad I did."
Cassie was also excited to bring her faith into her science studies, as she contemplated going into medicine.
Discovering her calling while abroad
Sophomore year, Cassie, a biology and Spanish double major, studied in Seville, Spain. Living abroad helped her to understand the universality of her faith and the need for medical care. "Going abroad put my dreams in perspective and I realized going into the medical profession is so much more than helping people who are sick."
Cassie is in the process of applying for medical schools and says her education at Saint Mary's has taught her the importance of the mind, body, and spirit in healthcare.
Researching something larger than herself
Biology majors are invited to do research with their professors and Cassie was delighted to work with biology professor Calli Davison Versagli '09 on her research into ovarian cancer. The pair received a SISTAR Grant and Cassie was able to create her own project around some of the ideas professor Versagli established.
Working with her professors and classmates so closely, Cassie says they have become like family. "Saint Mary's has shown me how enriching a community can be when you jump in."
"Biology is a challenging degree to pursue, but my classmates are my friends and they have held me accountable and supported me throughout my four years."