Faculty Profiles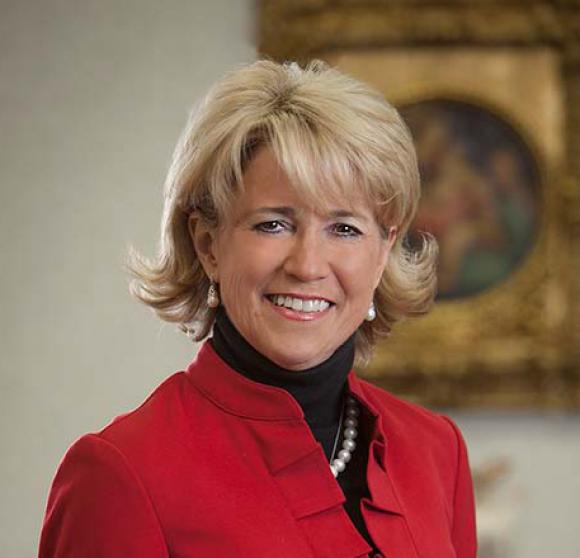 Jan Cervelli, FASLA, FCELA
Email
Education
BS, Purdue University
MLA, University of Guelph
Areas of Expertise
Landscape Architecture
Environmental and Sustainable Design
Urban Design and Planning
Landscape Art
Organizational Leadership
Research Interests
Sustainable Design
Housing Design
Cities and Open Space; Greenways
Multimodal Transportation
Landscapes as Urban Infrastructure
Courses Recently Taught
Landscape architecture and urban design and planning studios, land development, graphic communication, construction technology, and professional communication at University of Kentucky, Clemson University, and the University of Arizona.
Professional Experience
Professor Jan Cervelli is a professor of art and environmental studies at Saint Mary's College, Notre Dame, Indiana.  She is a Fellow of both the American Society of Landscape Architects and the Council of Educators in Landscape Architecture.  She also served as national president of the American Society of Landscape Architects.  Cervelli taught landscape architecture at a number of major universities including the University of Arizona (2008–16), Clemson University (2000–08), and the University of Kentucky (1981–99).
Jan has won numerous awards for her teaching and professional work including the Honor Award in College and University Teaching by the United States Department of Agriculture and Excellence in Undergraduate Education Award at the University of Kentucky, and the Gamma Sigma Delta Teacher Award.  A nationally recognized urban designer and landscape designer, Jan has advised cities across the nation in urban development including Boston MA, Cincinnati OH, Tucson AZ, Greenville SC, Lexington KY, and Charleston SC.  Cervelli served as Chair of Arizona Forward, the first statewide, non-profit smart growth visioning organization representing major corporations, governmental organizations, and non-profits on environmental issues facing the state.
Jan is the former President of Saint Mary's College; Dean Emeritus of the College of Architecture, Planning and Landscape Architecture at the University of Arizona; and Dean of the College of Architecture, Arts, and Humanities at Clemson University.  Jan has taught courses in a wide range of topics including landscape architecture, urban planning and design, environmental construction science and technology, professional communications, and leadership.
Cervelli has a Bachelor of Science in Landscape Architecture from Purdue University, West Lafayette, IN and a Master of Landscape Architecture from the University of Guelph, Guelph, Ontario Canada.  She has been recognized as a distinguished alumna of both institutions.
Cervelli is a professional musician, cyclist, and avid organic gardener.
Professional Memberships
American Society of Landscape Architects