Jennifer Juszkiewicz
Faculty Profiles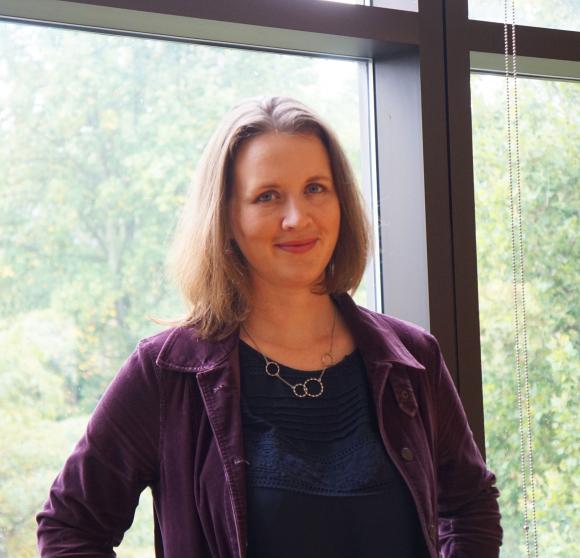 Jennifer Juszkiewicz
Email
Education
BA, Saint Mary's College
MA University of Notre Dame
ABD Indiana University - Bloomington
Areas of Expertise
Composition Theory and History
Rhetorics of Space and Place
Writing Program Administration and Writing Center Administration
Professional Writing
Multilingual Pedagogy
Research Interests
Rhetorics of space and place, specifically writing places
Computational and digital rhetoric
Institutional and disciplinary history
The relationship between literature and writing theory and practice
Courses Recently Taught
ENGL 109W Paper to Pixels: Analyzing Digital Texts
ENGL 109W ML Global Digital Writing
ENGL 251 Theory & Practice of Tutoring I
ENGL 351 Theory & Practice of Tutoring II
Creative and Scholarly Work
"Representing Religion: Skills-Based Pedagogy for Graphic Narratives" with Anita Houck, Teaching Theology & Religion, July 2019.
"A 'Memoryless' Process: Re/invention Through Computation," co-authored with Joseph Warfel, accepted for publication in Rhetorical Machines, eds. Lavinia Hirsu and John Jones published Spring 2019
"In (Partial) Defense of Algorithms," Sweetland Digital Rhetoric Collaborative, Blog Carnival 13, October 2018
"Expanding the Vocabulary of Mathematical Programming and Digital Rhetoric," co-authored with Joe Warfel, November 2016, enculturation. 
Professional Memberships
National Council for Teachers of English
Modern Language Association 
Council for Writing Program Administrators
International Writing Centers Association
Association of Teachers of Technical Writing 
Rhetoric Society of America