Eleni Shea
Student Profiles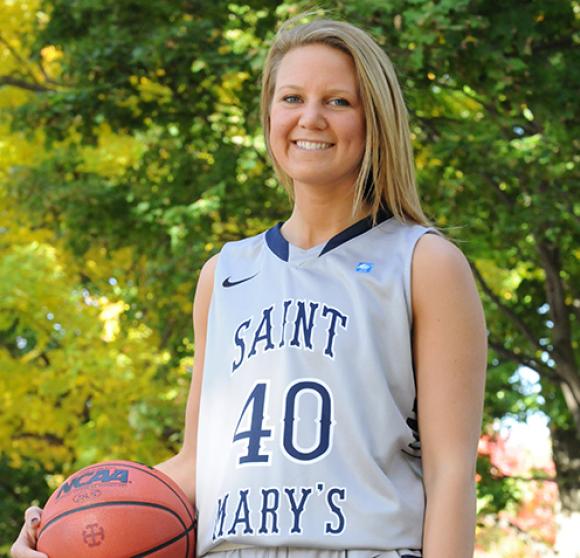 Eleni Shea
Major(s):
Communicative Sciences and Disorders
"My experience has been characterized by discovery."
You wouldn't think it would take a trip to Uganda to find yourself. But for Eleni Shea, a communicative sciences and disorders major, that's exactly what happened.
Living a Dream
As a member of the Belles' varsity basketball team, Eleni knew it would be difficult to participate in a study abroad program. But traveling the world was always a dream of hers, and she knew the value that Saint Mary's places on global discovery.
So Eleni was able to make it happen—not once, but twice.
Exploring Europe
The summer before her junior year, Eleni took part in the European Tour Summer Program. She was able to travel to popular cultural and historic sites throughout England, France, Ireland, and Scotland. Eleni immersed herself in the culture and cherished the time she spent with the people she met along the way.
"I was able to visit places I've always wanted to see and learn a great deal about the history of each country we visited."
Broadening Her Perspective
It was her experience in Uganda that opened Eleni's eyes to the impact her field of study can have on the world. Through the Uganda Summer Practicum Program, she spent seven weeks working at the Moreau Primary School in Kyarusozi and living with the Sisters of the Holy Cross. She worked with the children at the school, bonded with her fellow students, and grew in ways she never imagined possible.
"It was an absolutely amazing, life-changing experience during which I learned so much about myself, my major, working with others, and understanding different cultures."